New film Danish enfant terrible - again scandalous, again great.
Jack is from that breed of people David Byrne and his Talking Heads sang so accurately: those from which it is better to run, run, run and never look back. His whole life is a series of unpunished and senseless murders, in which he sees his own way to remain forever in art. In parallel, Jack is building a dream house, which, probably, he will never be destined to finish - after all, he does not agree to anything but an ideal. He will tell Verge, a strange old man with a European accent, about all this and much more, while they go together to where the other Verge 700 years ago led another great creator.
Shot from the series "The House That Jack Built"
Starting to discuss the "House that Jack built," can not avoid the loud, vociferous history of his show in Cannes. The story of how people are infuriated by cruelty and nihilism Lars von Trier, left the session, threateningly shook the screen with their hands and immediately tweeted their caustic 280-character pamphlets. It seems that now even those who have been von Trier himself damn deeply into the light, have heard of this, and such gerostratum fame for the film - in contrast to the conventionalAda cannibals"- can only interfere. Because, and let's put an end to this question right away, there is nothing so terrible in the "House". Children are killed, yes, poor animals are crippled, but this is not even close to the level of any exploitable horror movies. I will say more, "Antichrist"Of the same Trier, on the part of on-screen" tin, "where it is more frank and filthy.
Shot from the series "The House That Jack Built"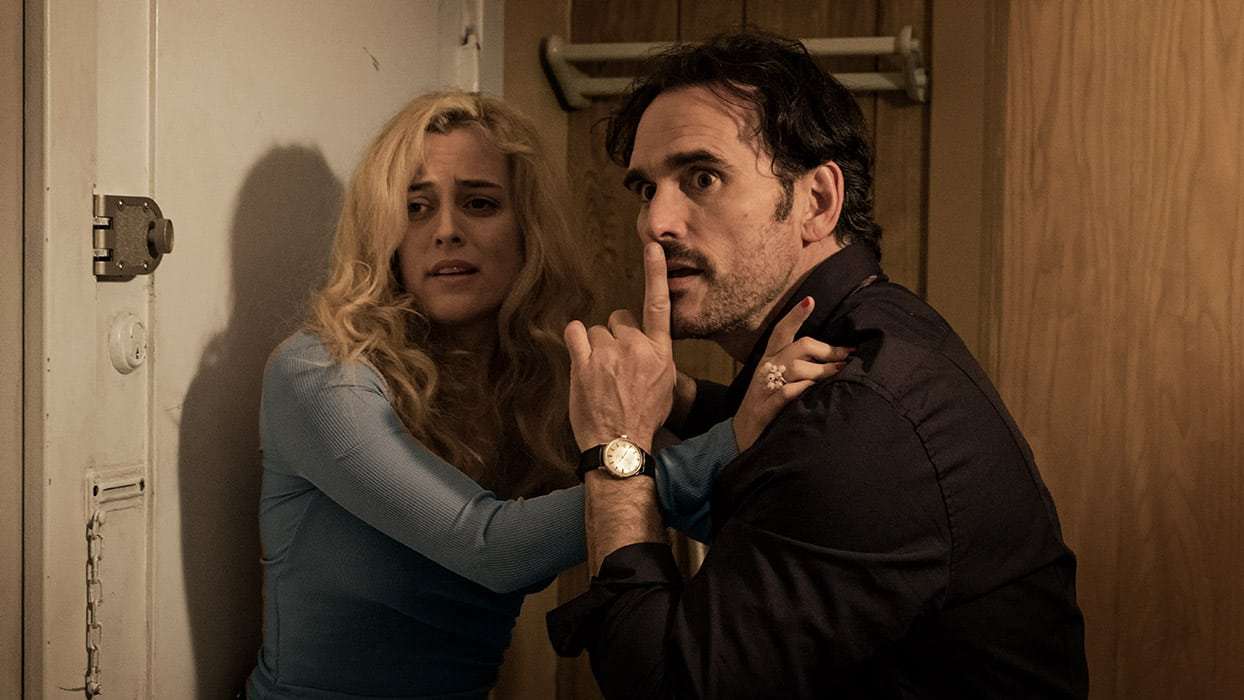 Spectators who came to the "House" for blood and other lawlessness, are at risk to be greatly disappointed - the sadistic rose of the director blossomed for them. Trier directs its blow towards people who have seen some shit and, in general, know what to expect. Well, or at least they think they know. He does not try to hide his intentions at all: on the contrary, he carefully prepares for every bloodshed, painfully takes a long time to kill them, which in any case cannot be avoided.
Shot from the series "The House That Jack Built"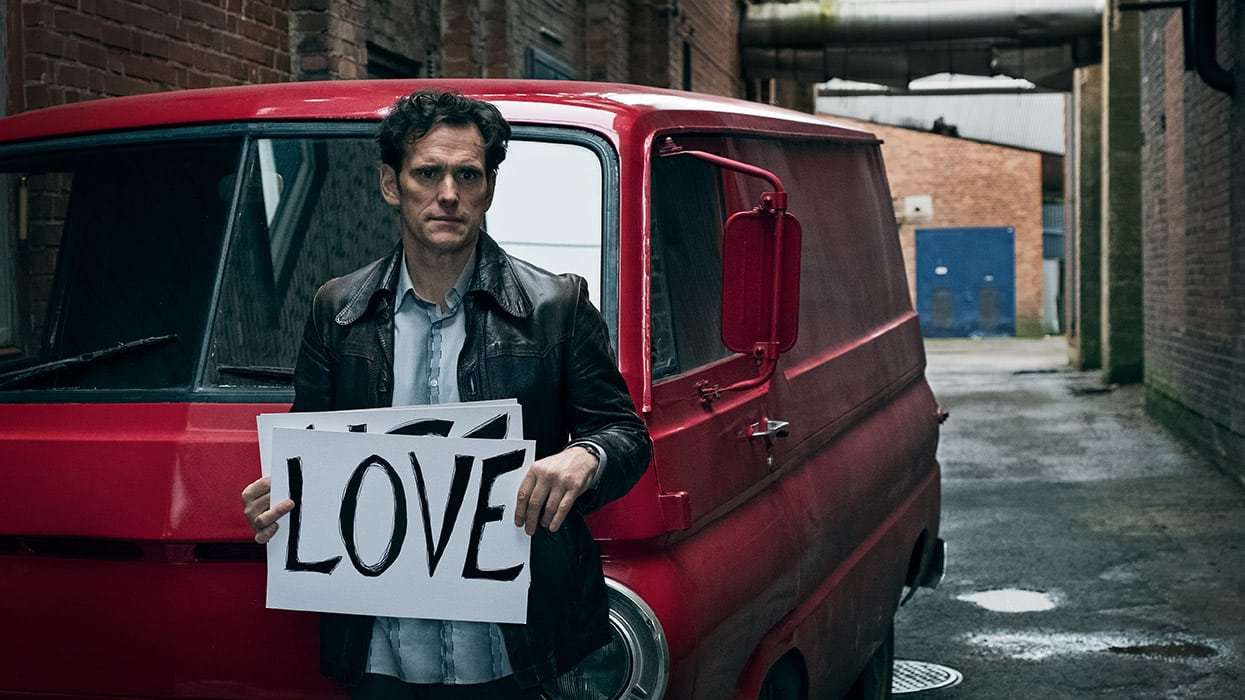 The film is constantly distracted by lengthy conversations, jokes with wit (he is generally very funny) and presses with a repeating piano motive, like a jammed record that haunts us the whole movie for a couple of Fame David Bowie. Waiting for terrible reprisals the director supplies with such malicious malicious irony that it is not the nameless girls on the screen who are going to cut, but each viewer personally. Jack can't just kill: he keeps looking at the screen (sometimes literally), making it clear that this is all a game, and for Trier we are the same as the victims for his hero.
Shot from the series "The House That Jack Built"
Realizing that sadism on the screen does not surprise anyone, the director begins to openly mock those who are sitting in front of the screen. He takes everything he has ever been scolded for, and turns him inside out, hyperbolizing almost to the level of kitsch. Didn't you like that the heroines of past films undeservedly suffered from the absolute many-sided evil? So now this is the most evil (which, of course, personifies the director) - your main character, already with the very specific face of the beautiful Matt Dillon. And his violence is just as undeserved, denying the very concept of catharsis as purification from pain. Were Trier pretentious? In "Jack" he exploits ancient motifs without hesitation, builds pathos assembly phrases with self-comments and other endless reminiscences. Criticized for ambiguous statements about Hitler? Get ready, because here the hero openly calls Adolf a great creator, along with other despots who wrote in blood and corpses timeless masterpieces.
Shot from the series "The House That Jack Built"
Trier leads with a spectator a caustic dialogue, in which he doesn't allow the second side to insert a word - only teases, winks, persistently, that in that great sketch "Monty Python"; wink wink nudge nudge. If someone else did something like that, they would surely have accused him of bad taste (in fact, many have accused Lars), but the courage of the insane Danish completely eliminates any vulgarity. From the game with the spectator, he repeatedly emerges as the winner, and, I believe, this is exactly what infuriated the Cannes critics, and certainly not the mountains of corpses and severed limbs. They are accustomed to violence - there is no festival there, then surely some self-harm - but to feel that the film has outplayed you, probably, quite humiliating.
Shot from the series "The House That Jack Built"
But one should not think that the whole film is only creeping over the spiteful critics - that would be too boring for him. The most curious thing in "The House that Jack Built" is that the burning irony of the film does not detract from the subject of this very irony. The same ancient motifs, however deliberately pretentious they were decorated, are quite curious in themselves. The image of Virgil here is not just a reference to Dante Alighieri or a chance to make fun of how the Roman poet did the work of all life for a political order, but he didn't finish it. The parallel with the "Aeneid" and the production of Jack as a modern Aeneas, forever in search of the new Troy - as Trier's way of comprehending creativity, his cold calculation and artificial empathy. Along with other references, this is an attempt by the director (and successful) to insert himself into the global intertext, another self-therapy that he loves so much in recent years. Let this time not too thin, but how graceful.
And, of course, Trier would not be Trier, if not for his touching inability to stop in time. Where the other would surely pull himself up and think, "What the hell am I doing at all?", Lars continues to drive through. He doesn't care that someone's taste is offended, and someone's views on art are forever defiled - firstly, he's in another city, secondly, what will you do to him, Riley Kio sorry And even at the end, when Jack's earthly story is completed, he does not stop the film and goes on, there, beyond the limits that the film may not really need. More precisely, this is what we think, but Trier knows best - and what would he be if he had not left behind him the chance to laugh last. Hit the road, Jack, and don't you come back no more.
From December 6 to the cinema.
Stay tuned and get fresh reviews, compilations and news about the movies first!



Yandex Zen |
Instagram |
Telegram |

Twitter