The days of silent cinema have long passed, the actors received at their disposal a weapon of crushing power - the word. However, no, no, and there will be a character in any of the films who speaks two or three words for the whole film, or even keeps silent, but at the same time attracts the attention of more other talker. Actors like roles without words. It's a challenge, it's an experiment, it's a demonstration of talent on a special, emotional level. In the recently released movie "
Fugitives
»Heroine
Elizabeth Boyarsky
does not say a single word, but remains the main decoration of the picture. We remembered a few more characters who are very eloquent.
The Little Rogue ("New Times», 1936)
Shot from the movie "New Times"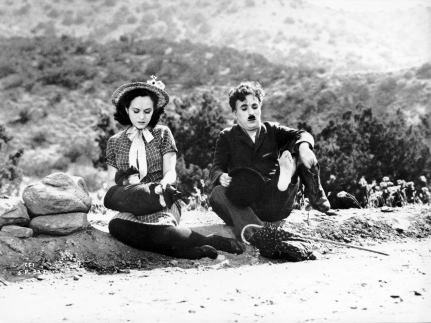 No, no, there's no deception. Certainly, Little Rogue appeared even when there was no sound in the cinema, but by 1936 the screen was already actively "talking", and Charlie Chaplin all hesitated to give a voice to his most popular and famous character. Moreover, "New Times" Chaplin - scriptwriter, producer and director of the picture - conceived a sound film, but, no matter how hard he was, he could not come up with a voice or a dialect for Vagabond. In the end, the actor abandoned attempts to give the hero a new sound and left the picture dumb. However, if you remember, in the finale of the film The Tramp enters the stage to perform a song whose words are written on cuffs, but having lost this detail of the wardrobe, is forced to perform something indigestible, a vinaigrette of French and Italian words that you can not even name in words . But, at least, we heard his voice.
Stay tuned and get fresh reviews, compilations and news about the movies first!



Yandex Zen |
Instagram |
Telegram |

Twitter