Buy
ticket
Gesha Kozodoyev
Shot from the movie "The Diamond Hand"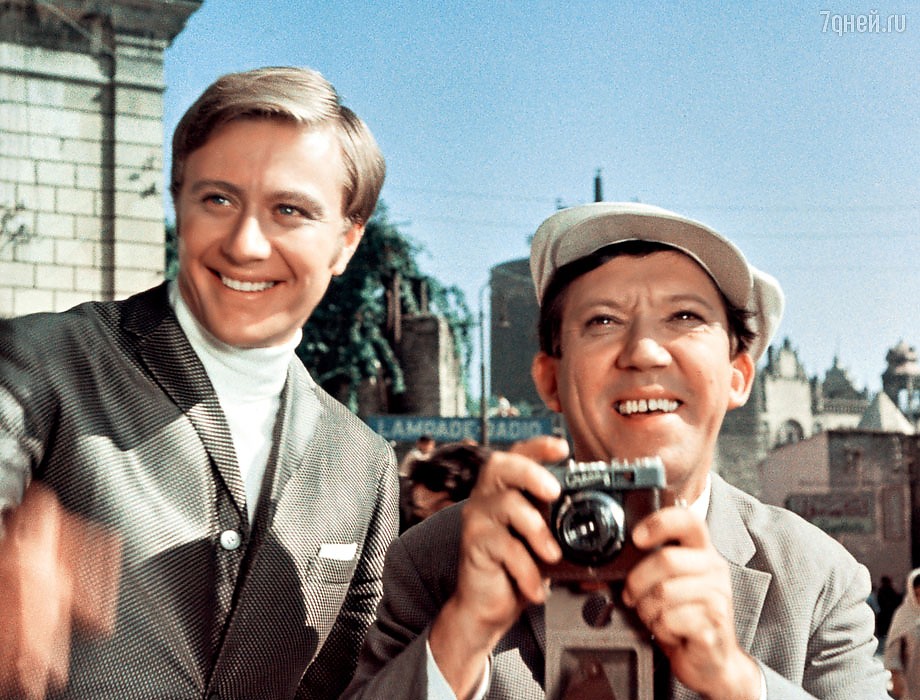 Film comedy Leonid Gaidai "The Diamond Hand" was one of the record holders of the Soviet film distribution - with the same success, the picture was in theaters from the time of the premiere show in 1968 year to the collapse of the USSR and the collapse of the theater industry. The brilliant acting ensemble of the "Diamond Hand" did not develop immediately, so Gaidai wanted to take Georgy Vitsin to Geshi Kozodoev's place, but he took a chance and turned to Mironov, who came from a wealthy and respected family, and therefore could easily give the image of the "golden youth" representative . And this choice turned out to be extremely successful - Andrei, of course, did not steal the movie from Nikulin, but he flashed in such a way that he could no longer hide from this brilliance. Mironov sang, danced, paced on the catwalk - the actor demonstrated the widest comedic talent and at the moment from a public favorite turned into a film director's pet.
Quotation for memory: "Take care of your hand, Senya!"
Stay tuned and get fresh reviews, compilations and news about the movies first!



Yandex Zen |
Instagram |
Telegram |

Twitter