In 1941, fate presented women with one of the best gifts for the main spring holiday - 7 March was born the famous Soviet actor of theater, stage and cinema
Andrei Mironov
. This year, Mironov would have turned 75 years old, and we could not ignore this significant date for the national cinema. Of the many brilliant roles of the actor on TV and in the cinema, we chose 12 to be truly cult, such that became not only for Andrei Alexandrovich himself, but also for his admirers.
Buy
ticket
Roma Lubeshkin
Shot from the movie "3 + 2"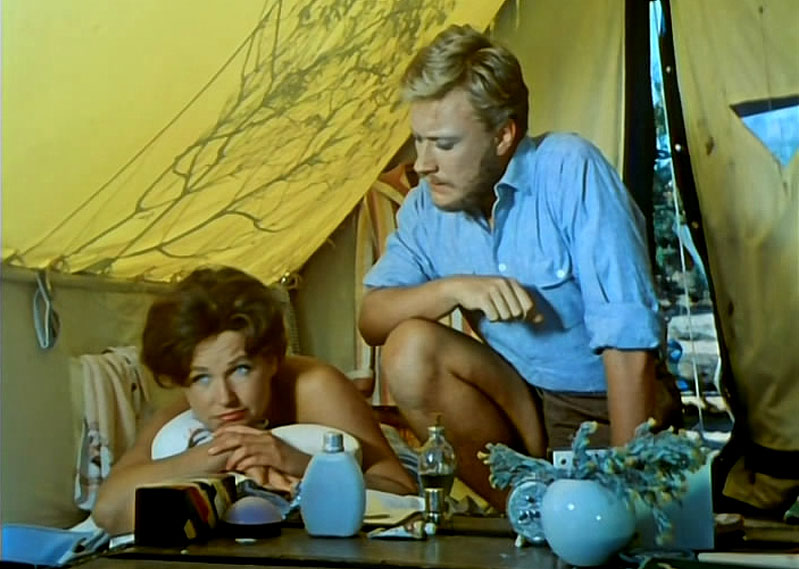 Despite the impressive pedigree, the way of Andrei Mironov in the big cinema can not be called simple, it is enough to say that in 11 years the future star was rejected on the tests of one of the films. Nevertheless, to twenty Andrei already had time to try himself in the theater, and in 21 the year he first stood in front of a movie camera. The first major role Mironov received in the comedy of Henry Hovhannisyan "3 + 2", and took away the image of veterinarian Roma not from anyone, but from Nikita Mikhalkov (then, incidentally, also a novice actor). Sparkling youth comedy has become one of the leaders of Soviet film distribution, which gave birth to a fashion to rest "savages" on the Black Sea coast among the inhabitants of the USSR. Mironov, despite his youth and lack of serious on-screen experience, not only did not fade, but his charisma earned the love of women from all corners of the country.
Quotation for memory: "A good couple: a tamer and a veterinarian. She performs with lions in the arena, and I then treat them with fatigue "
Stay tuned and get fresh reviews, compilations and news about the movies first!



Yandex Zen |
Instagram |
Telegram |

Twitter