A sensual film full of violence of colors and amazing aesthetics, which is made with love for the great painter.
Buy
ticket
Biographical tapes, for the most part, can be boldly divided into two categories: some cover the life of the hero completely, while others stop in a short space, which seems to creators the most interesting. Julian Schnabel went the second way.
The film "Van Gogh. On the threshold of eternity "covers the time when Vincent almost without a penny in his pocket moved from Paris to Arles (1888), where after a harsh winter he leases a famous yellow house. The artist's stay in this small Provencal town was christened "the Arles period". It was here that Vincent began to move away from impressionism, plunging into post-impressionism. In Arles, his series of still lifes "Sunflowers" was born (they were going to decorate his studio), as well as the paintings "Bedroom in Arles", "Red Vineyards in Arles", "Pink Peach in Blossom" and portraits in which he mastered new techniques, - a total of more than 200 canvases.
Shot from the film "Van Gogh: On the Threshold of Eternity"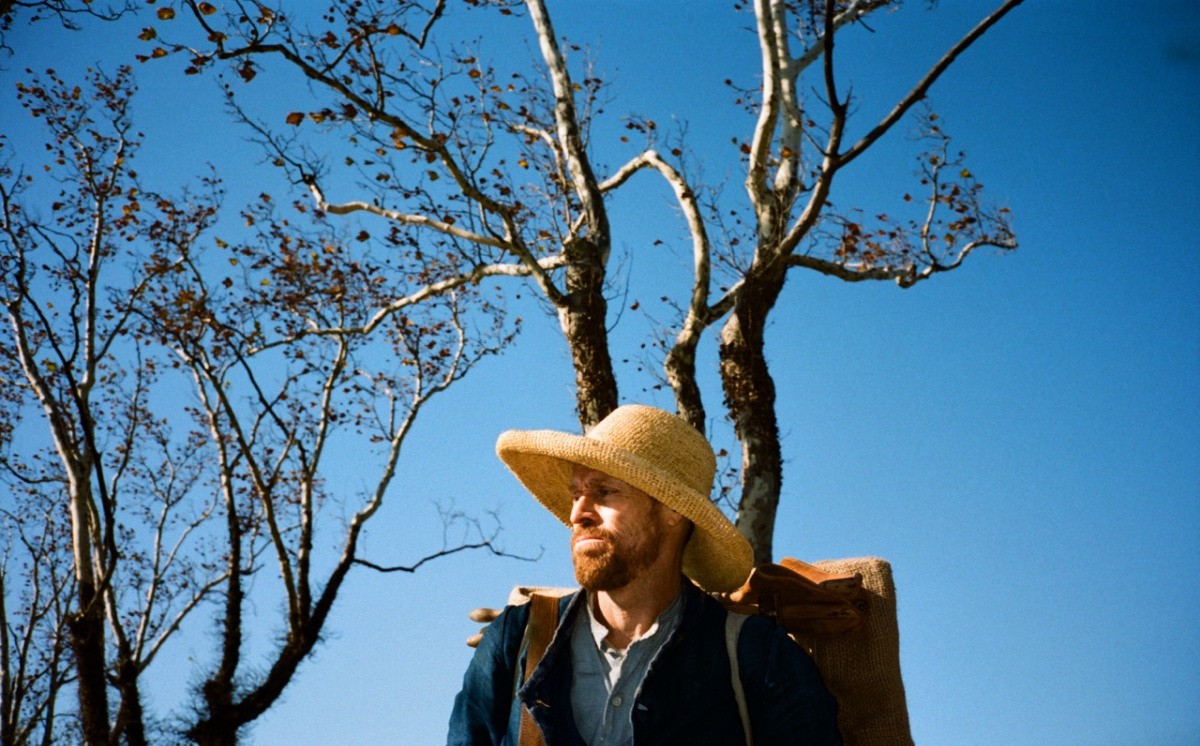 Despite the fact that in recent years, a lot of films about Van Gogh (including the charming "With love, Vincent"), Schnabel's painting stands out against their background by its uniqueness, it seems to us that the master opens it up for us again. We are watching an artist who works with incredible self-oblivion, in any weather, burned by his passion and merciless southern sun. He does it all with such frenzy, as if he anticipates his imminent end.
Shot from the film "Van Gogh: On the Threshold of Eternity"
When you watch work Defoe, then you involuntarily beat yourself on the forehead: "Lord, why did they just think of removing it in this role?" This is only after all the secondary characters appear, from Theo Van Gogh (Rupert Frend) to the priest (Mads Mickellsson), you calm down and realize that, it turns out, you just had to wait a bit while Schnabel collected the perfect cast for this story.
Camera Benoit Delomma ("The Boy in the Striped Pyjamas","The universe of Stephen Hawking") Captures the contrasting texture of the earth, grass, leaves, branches and roots of trees, from soft pasture land to a harsh rocky landscape. The music here is sharp, cutting, you can barely recognize the moment when the melody passes into the howling of a piercing wind. All the images that fill the frame, accumulate layer by layer and are imprinted in your memory with a riot of colors and thick strokes. Paul Gauguin at some point criticizes Van Gogh: "Your work is more like a sculpture than a painting." Such a tactile density, which many considered clumsy and unreasonable, finds in the film a visual relationship with the approach of Schnabel, which makes of this biographical drama an invigorating, sometimes coarse, but life-affirming movie.
Shot from the film "Van Gogh: On the Threshold of Eternity"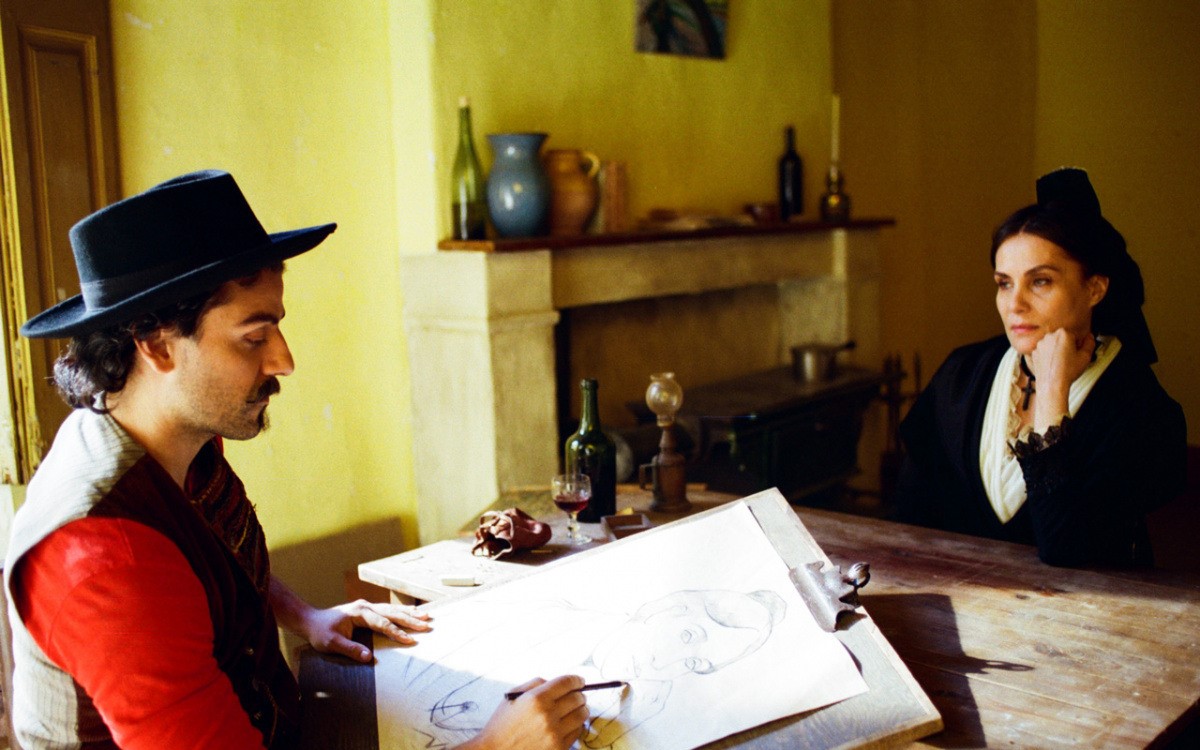 In general, the relationship between Van Gogh and Paul Gauguin (Oscar Isaac) - this is one of the most memorable storylines. Isaac brings his character a subtle arrogance that perfectly plays against Defoe's dark moods. Their friendly fellowship breathes new strength into Vincent. When a friend announces that he is returning to Paris, where his work has been recognized, Van Gogh begins to fall apart and cuts off his ear, which must be delivered to Gauguin in a bloody sheet of paper with the inscription: "Remember Me." It would seem that we all read stories and guesses (pretty much the same) a thousand times on the theme of a mutilated artist. But Schnabel masterfully filters all events through his own vision of the painter's biography, including the mysterious circumstances of his death.
We all know or have once heard the sad story of an infinitely talented but deeply unhappy artist whose work was appreciated only after years of his death. Schnabel, adding the witty dialogue of Van Gogh and the priest, in which the phrase "Jesus was also known to almost no one until 33 years", gave us hope that, leaving this world, the great master knew his true destiny and accepted the fact, that he was born for generations, who have not yet been born.
Join our channel in Telegram, so as not to miss anything!
Stay tuned and get fresh reviews, compilations and news about the movies first!



Yandex Zen |
Instagram |
Telegram |

Twitter