It's hard to believe, but once in the world culture there were no superheroes, and people from time immemorial needed protection and patronage. Supermen and Spider-Man first replaced by epic heroes and mythical warriors, then came the era of noble knights and brave discoverers, finally, at the turn of the XIX-XX centuries, the minds of the townsfolk were captured by detectives and detectives, clever people, ready to flaunt and chase in an intellectual battle for the bandit to rush. Belgian Hercule Poirot, born of an irrepressible fantasy of the legendary
Agatha Christie
, was not the first of private investigators, but without a shadow of embarrassment called himself the best. And it's difficult to argue with this - books about the puzzles he investigates are really good, and how good their screen versions are. Christie's novels about Poirot have been repeatedly ported to the big screen and even more often became the basis for TV shows. On the eve of the release of "
Murder on the Orient Express
", Where a magnificent brand-name mustache
Kenneth Brana
, we remembered the actors who already flaunted in the image of Hercule Poirot earlier.
Austin Trevor
Shot from the movie "Alibi"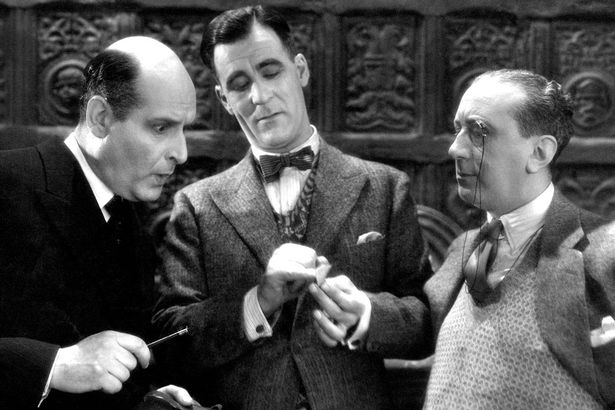 The first performer of the legendary role was the Briton Austin Trevor - with his participation in 1931 the film "Alibi". According to the actor himself, the studio chose him for the role of a literary character, already quite popular at that time, because of Trevor's ability to depict a French accent. However, Austin did not correspond to the canonical image of Poirot, described in the novels - the actor did not wear a mustache. The picture, however, such liberties did not hurt - "Alibi" was a great success, and it was followed by two more screen versions with Austin Trevor in the title role: "Black coffee"And"The Death of Lord Edgware».
Stay tuned and get fresh reviews, compilations and news about the movies first!



Yandex Zen |
Instagram |
Telegram |

Twitter