A stunning blockbuster multiscale is a very strong contender for the Oscar in its category
Since the action "How to Train Your Dragon"Five years have passed. The father hopes that the matured and matured Ikking will soon take his place at the head of the tribe, but the guy does not see himself as a leader. It is much more interesting for him to fly around the world in Bezubik and discover new islands. During his next trip, he stumbles upon dragon catchers and learns from them that a powerful dragon master named Drago Bludqvist gathers an army of people and pangolins to conquer all the countries to reach and turn dragons into slaves of humanity. Fortunately, Icking soon has a new ally - his long-lost mother Valka, who spent all these years rescuing and studying dragons.
A frame from the cartoon "How to Train Your Dragon 2"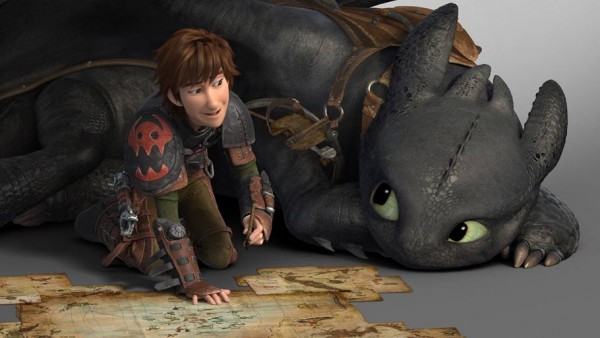 Drawing the islands of his fantasy world, the artists "How to Train the Dragon 2" were inspired by the nature of Norway. They even went there for a week's sightseeing tour
How to describe the new animation blockbuster studio DreamWorks Animation? Probably, just as we described films in childhood, furiously gesticulating and choking with delight: "Well, in general, there - ah-ah! And they are - oh-oh! And fly, fly, fly! And then so - zipper, zipper, zipper! And those such - slum! And booh! Buch! Of course, you can try to still find the right words and tell about the amazing animation, inspired graphics (lots of new breeds of dragons!), Fascinating plot, witty jokes and perfectly balanced combination of sweeping-epic and chamber-family scenes. But it will somehow be too detached and too objective. In this description there will be many facts, but few feelings. And "How to tame the dragon 2" - this is a real feeling of the press (in a good sense of the word).
A frame from the cartoon "How to Train Your Dragon 2"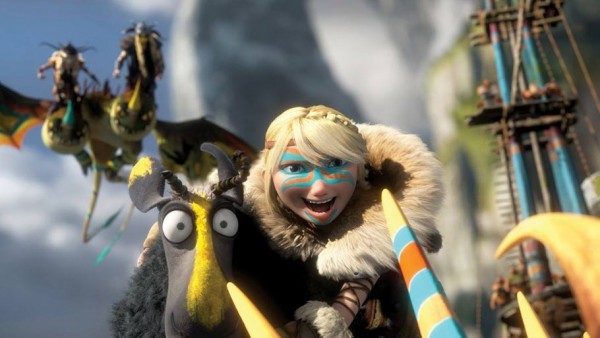 Studio DreamWorks Animation has already announced that it is working on a second sequel, which will complete the trilogy. "How to tame the dragon 3" will be released in the summer of 2016 year
For an hour and a half the movie drives spectators through the whole spectrum of emotions, from admiration to sadness. And when you leave the hall, you realize that you did not look, but survived the picture - admired the dizzying flights, was surprised by the new edges and new dragons, was touched by the first meeting of Ikking and Valka, was indignant at the cruelty of dragon hunters, wept over the dead (yes, there are death) and struggled for "our" in the climactic battle. Therefore, and talk about "How to tame the dragon 2" is better not connected and orderly phrases, but interjections and gestures. They are much more emotional and expressive.
A frame from the cartoon "How to Train Your Dragon 2"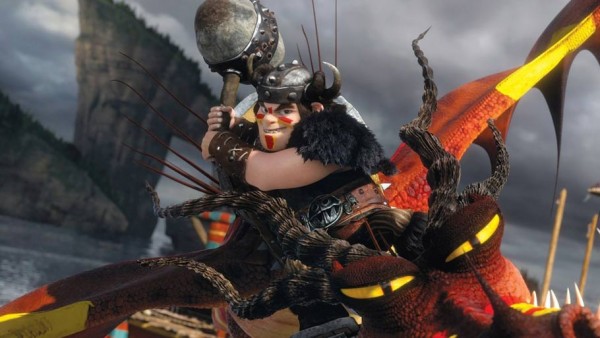 Does this mean that the cartoon is perfect? No, it does not. If you ignore what impression it produces as a whole, and disassemble it into its component parts, in order to investigate each separately, you can find flaws like: "This joke is repeated too many times," "This character should be given a little more screen time "And" Was it impossible to choose a slightly more elegant hairstyle for Valka? ". But all this will be nit-picking, which is even embarrassing to list against the backdrop of those monstrous blunders and blunders with which art and painted blockbusters regularly go on a rental.
A frame from the cartoon "How to Train Your Dragon 2"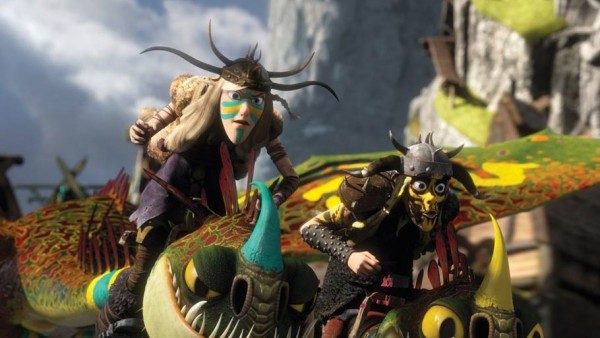 True, such nitpicking is still gaining enough to "How to tame the dragon 2" could not be equated to the fifth episode of "Star Wars", on which the creators of the cartoon were oriented. But how many films can you at least seriously compare with this fantastic masterpiece? A picture of DreamWorks Animation - you can. And this is already a colossal achievement. In addition, "How to tame the dragon 2" is designed for viewers younger than those for whom he shot Lucas, and because the animators could not afford some of the things that were possible in the "Wars". If it were not for this self-restraint, the tapes would probably have become equal!
So do not think about the problems of the film, but grab the children and friends and go to the movies. If you've seen the first picture and if you like a little fantasy fantasies about Vikings and Dragons, then you will get a great pleasure from "How to Train Your Dragon 2". And do not forget the handkerchiefs! Although in general the picture is positive, in some scenes it will be difficult not to shed tears.
Since 12 June at the cinema.
Stay tuned and get fresh reviews, compilations and news about the movies first!



Yandex Zen |
Instagram |
Telegram |

Twitter