No matter what the men say, they like the holiday of 8 Martha no less than women. Extraordinary, incomparable pleasure gives any representative of the stronger sex the opportunity to see the happy, joyful eyes of his wife, mother, daughter, sister. To feel this burst of happiness, a small spring bouquet is enough, and men do not stint on floral gifts. We for our readers have collected their own bouquet - a dozen films, the names of which speak about colors. Not all buds in this bouquet are equally beautiful, but it turned out to be unique, bright and truly original. Happy holiday, beloved women!
Shot from the film "Fanfan-Tulip"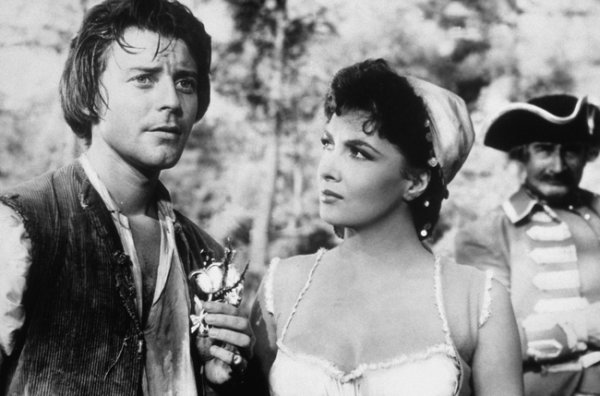 O-la-la! The first to send our bouquet hot Frenchman Gerard Philip in the image of a charming fanfan Fanfan. This don Juan, running away from the anger of the relatives of the girl fascinated by him, goes to war, but, not yet reaching the battlefield, manages to perform the feat. Saved by Fanfan, the daughter of the king and the marquis give a young soldier a brooch in the form of a tulip and launch a chain of adventures leading to a happy ending. The film with great success rolled around the world, and in the Soviet Union became a superhit, revealing the name Джины Лоллобриджиды. The adventures of Fanfan-Tulip were watched from small to large, and no restrictions "to children before 16" could stop the flow of young spectators.
Stay tuned and get fresh reviews, compilations and news about the movies first!



Yandex Zen |
Instagram |
Telegram |

Twitter