A multi-million blockbuster about space travel? In recent years, such a trick few people managed to crank out for themselves - if you do not
James Cameron
or
Christopher Nolan
, then from the airless space beyond the limits of the Earth you should stand aside. Mars, with its inhospitable surface and harsh temperatures, is in fact the hardest place for a movie site. But going to this weekend in the rental "
The Martian
»
Ridley Scott
will have to face not so much with the physical problems of the Red Planet as with the prejudiced attitude of viewers towards Mars. We collected a dozen tapes of travels to Mars, whose authors hoped to break the jackpot, but stumbled, and tried to understand what went wrong in them.
Shot from the movie "Santa Claus conquers the Martians"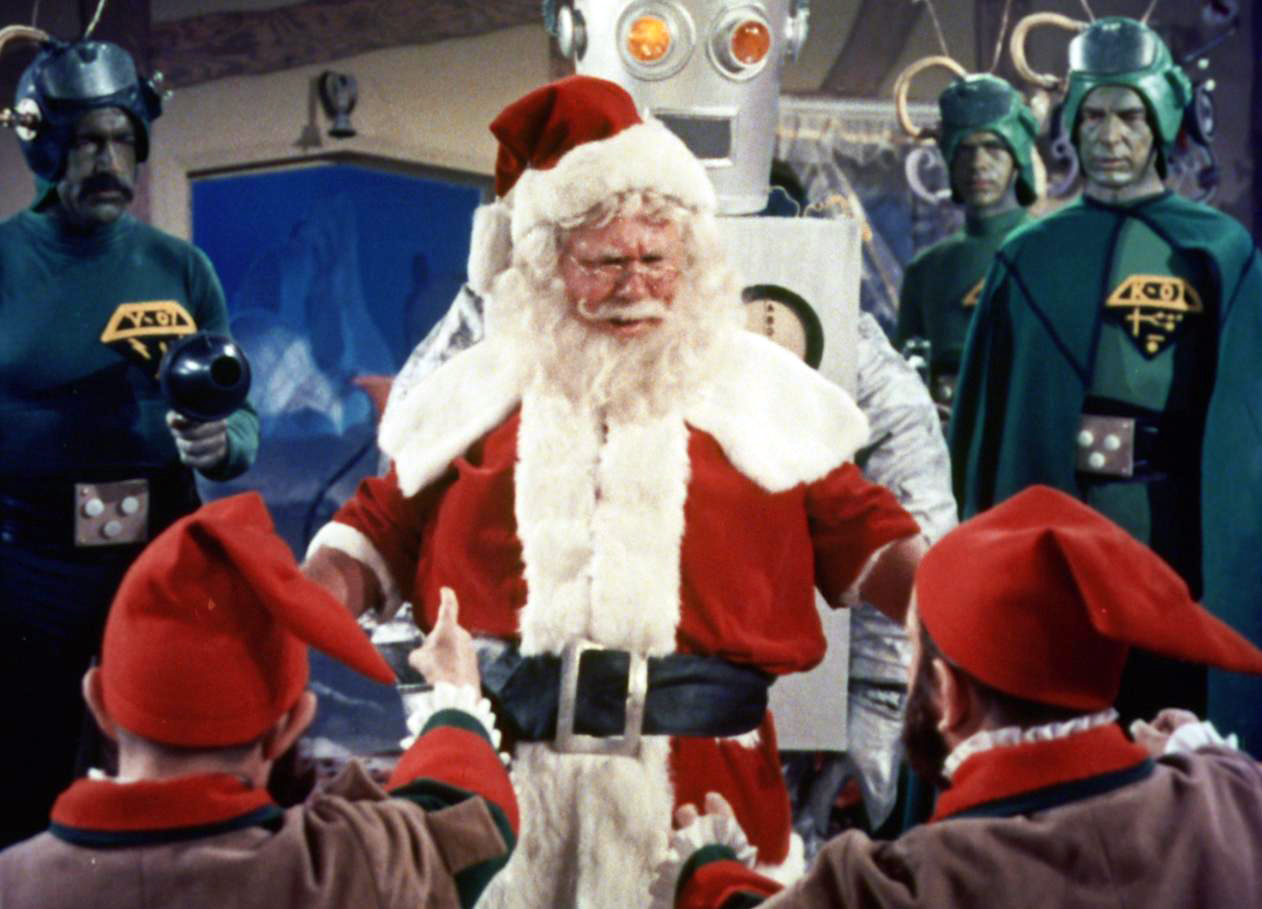 Directories of cinema name the picture Nicholas Webster "Santa Claus wins the Martians" comedy fantasy fairy tale. In our opinion, this is a horror, and so horrible that the blood in the veins becomes cold. Just imagine, in the center of the story, a dying Martian civilization, in which there is only one entertainment left in life - to catch the broadcast of terrestrial telecasts. Wishing to "gulp down on the last", the Martians kidnap Santo and a couple of American boys (for identification, this grandfather they stole or fake). Today it looks, to put it mildly, strange.
Stay tuned and get fresh reviews, compilations and news about the movies first!



Yandex Zen |
Instagram |
Telegram |

Twitter