Producers and directors love universal actors: to laugh, make them cry, join hand-to-hand combat, ride a horse, dance a waltz, perform a small jump from an airplane to an airplane and at the same time beautifully get half-naked from the ocean - preferably one person, in order to save on special effects, editing, doubles and training. Of course, the masters of all hands are valued for the weight of gold, but not all talents viewers have full information. For example, Hollywood is full of actresses, who to some extent own martial arts. Not all of them were able to demonstrate their skills to the fullest, but their "black belt" is always ready. We deliberately threw out the obvious "warriors" like
Cynthia Rothrock
,
Gina Carano
or
Ronda Rosie
, in our list only those who leave fists at the most extreme.
Shot from the movie "Die, but not now"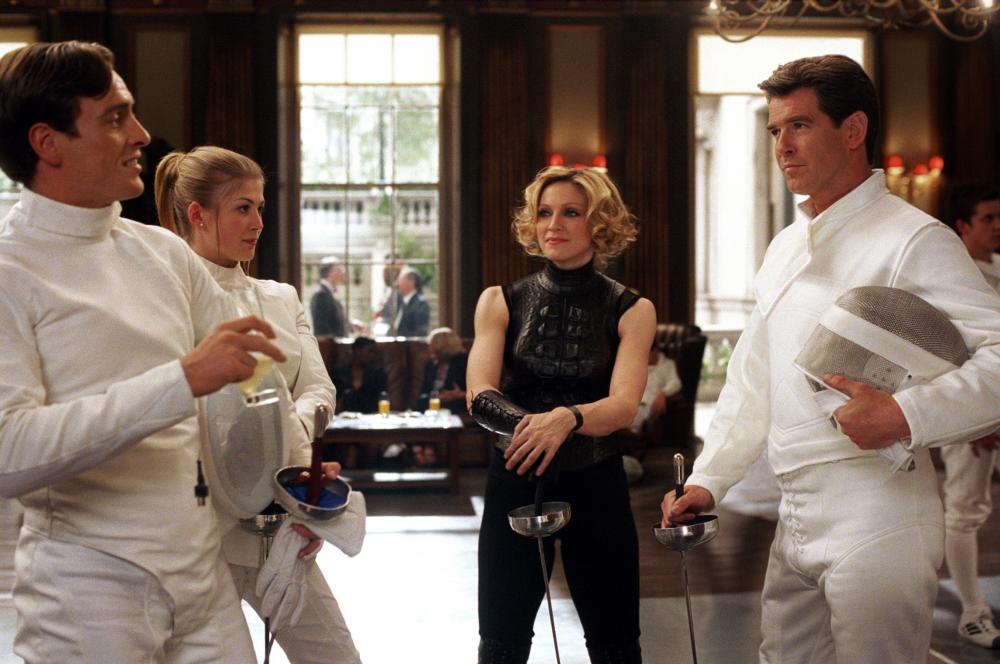 The physical form of the queen of pop music speaks for itself - in its 57 Madonna arranges such musical shows, in which the young singer would simply suffocate on the second song. She was famous for her liveliness and willingness to join the battle at the very beginning of her career, the first real bruises the singer and actress picked up, being the wife of the unbalanced at that time Shona Penne, then she herself, with all her heart, waved her fists. In a peaceful channel this militancy translated Guy Ritchie. The British director has long and successfully engaged in karate, and marriage made Madonna his main sparring partner on the tatami. Her martial arts skills in the Madonna cinema have not yet been shown, fans can only watch her acrobatics, for example, in the video for the film "Die but not now».
Stay tuned and get fresh reviews, compilations and news about the movies first!



Yandex Zen |
Instagram |
Telegram |

Twitter