Fantastic and fantasy movies are hard to imagine without witches and witches. Depending on the nuances of the plot, the sorceress can be the main heroines or the main villains, the helpers of the central characters or their beloved. So, in this horror movie coming out this week "
Do not knock twice
"We are dealing with a" classic "wicked witch. Because of the variety of screen witches, it is impossible to make a meaningful rating, which would bring all the heroines of this kind to one category of comparison. Therefore, we have compiled a "rating of ratings", which included the most-most known witches from films, cartoons and serials - the most beautiful, the ugliest, the cleverest and so on.
The ugliest witch is the Supreme Witch
Shot from the movie "Witches"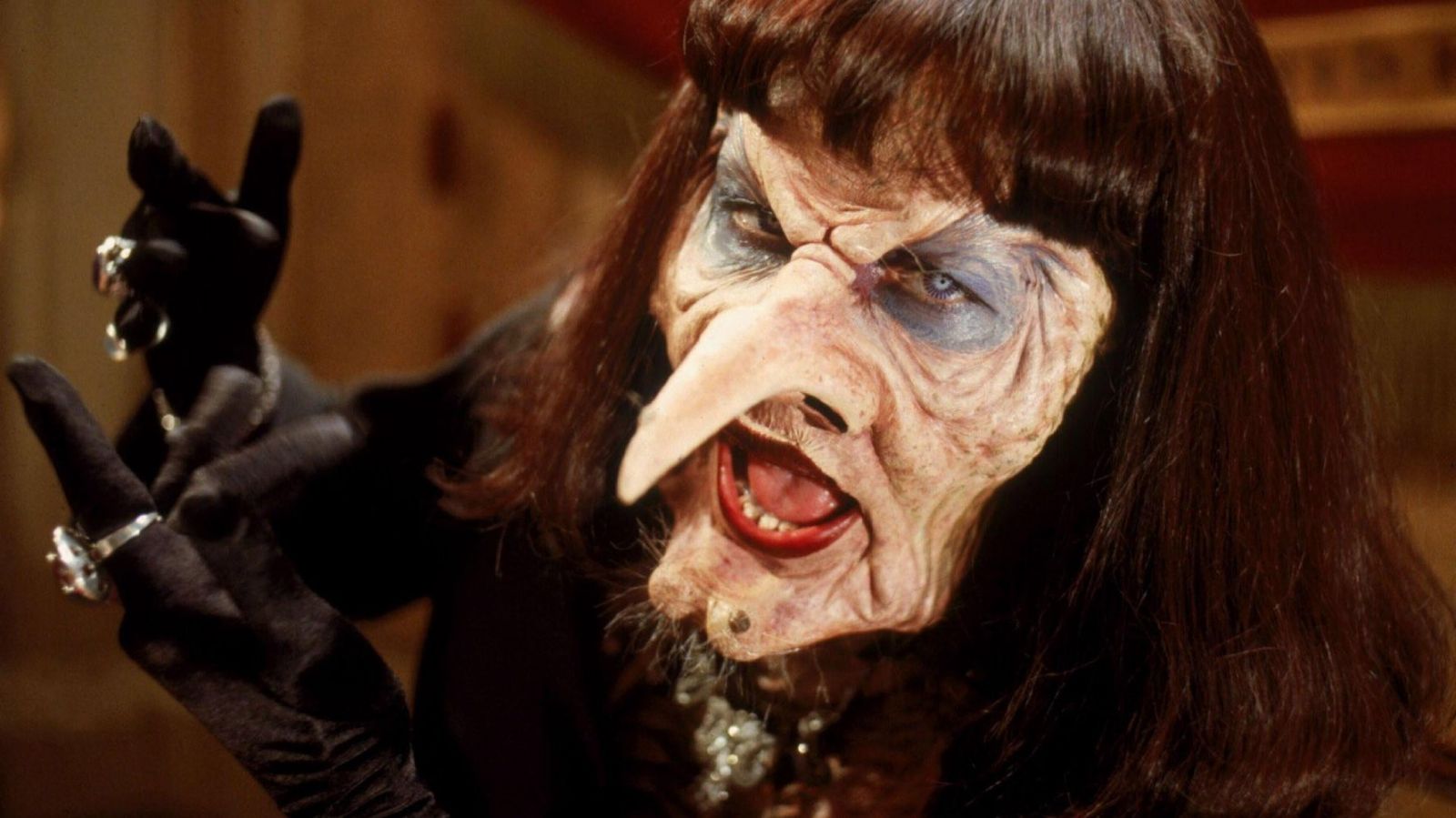 Throughout much of the fantasy fantasy film Nicholas Rogue, based on the novel by Roald Dahl, the leader of all witches of the earth looks like Angelica Houston, which, of course, keeps it very far from the list of the most ugly wizards. However, this "acceptable" appearance is just a mask that hides the true mask of a demoniac who adores exterminating children. When the mask disappears from the Supreme Witch, impressionable little spectators can greatly frighten the seen and even fall into hysterics. I wonder how many children the Supreme Witch was in nightmares?
Stay tuned and get fresh reviews, compilations and news about the movies first!



Yandex Zen |
Instagram |
Telegram |

Twitter