For five years now, China is the second largest film distribution market on the planet, and its unconditional primacy is not a matter of years, but months. To refuse such a financial "Eldorado" Hollywood, of course, does not want, but the trouble is to get into the closed, censored and rigid limit machine of Chinese film distribution is not easy. And it's not just that Podnebesnaya accepts a certain number of foreign releases, Hollywood projects still need to correspond to the very pretentious demands of the "Chinese Ministry of Culture". And after all, studio majors make concessions, they re-shoot the scenes of their films, add effects and attract Asian actors. If you want to earn money, you will not turn around like this! That's the coming season of blockbusters for sure add to the list of examples of how even the most spectacular of his paintings Hollywood was forced to podrihtovat to please his respectable client. And for now we'll remember what Hollywood had to go to earlier to break into the promising market.
Shot from the movie "Karate-boy"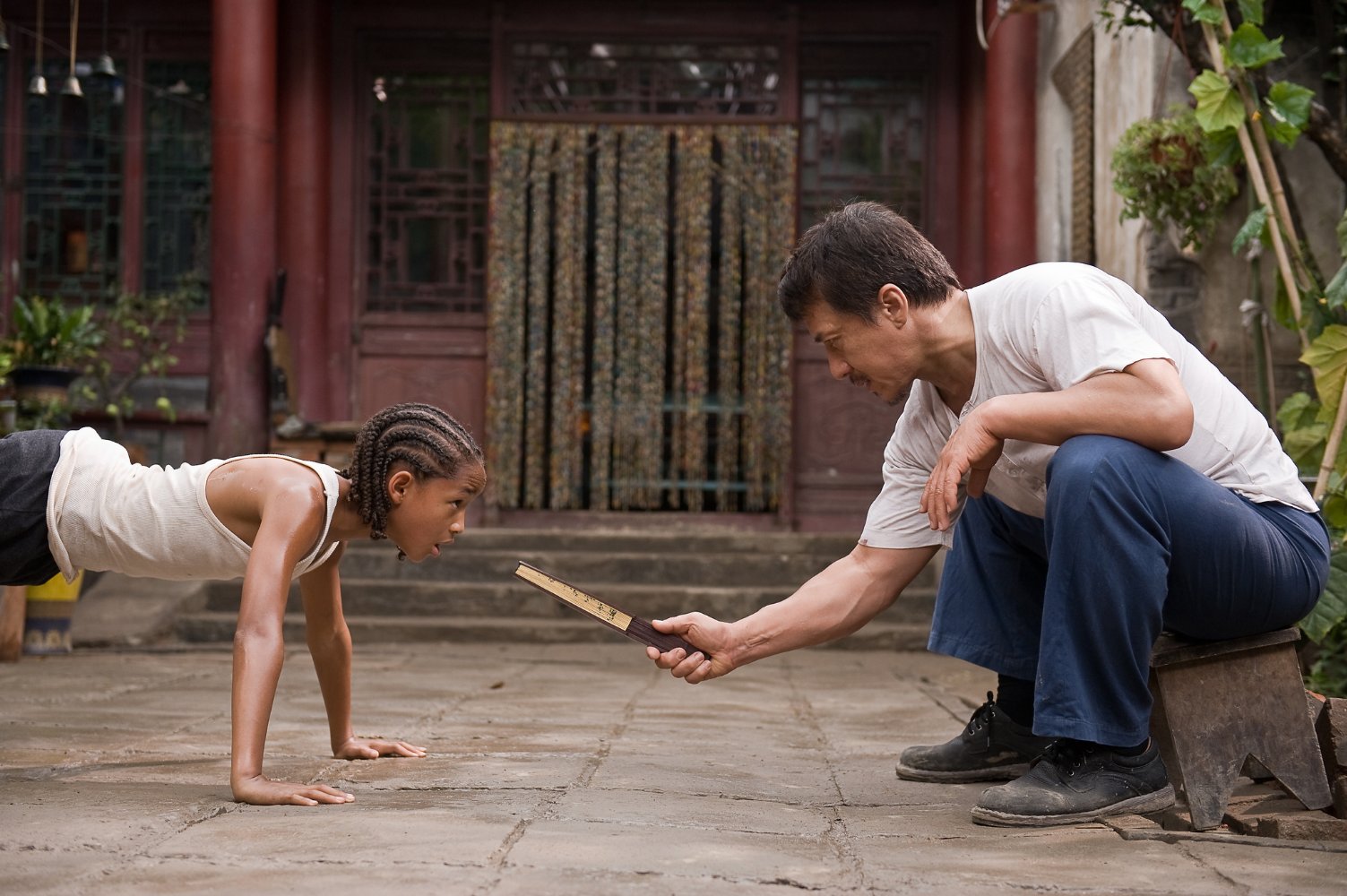 The story of the picture "Karate-boy" in China can be safely described as an illustration to the famous Soviet anecdote about a man who won the "Volga" lottery (in fact, no). To begin with, the film had to change its name - karate is more common in Japan, but in China traditional martial arts are kung fu and its varieties. Hence the new name - "Kung Fu Patsan". Further more, from the film were removed scenes in which Chinese children are tearing the hero Jaden Smith - and that is true, why show the country in a disadvantageous light? But that's not all. Censors removed from the picture any mention of the offenders and opponents of the hero Jackie Chan, and the remaining mounted in such a way that the hero Smith was not a clobbered boy, but a bully and an aggressor that horrified the surrounding children. In fact, the film changed not only the tone, but also the meaning - from the traditional picture of an outsider overcoming resistance on the way to success, "Kung Fu Fang" turned into a story about a negative hero who embarked on the path of self-knowledge and gained peace and tranquility with using traditional Chinese martial arts. I did not win, I lost, and not in the lottery, but in preference, as they say ...
Stay tuned and get fresh reviews, compilations and news about the movies first!



Yandex Zen |
Instagram |
Telegram |

Twitter