Jacques Audiard, his faithful translator and John C. Riley flew in from Tel Aviv and immediately went to the world premiere of the Sisters Brothers in Venice. The next morning our first festival junket began with us. John C. Riley apologized for what looks and feels about as a woman who had just given birth to a child: "What we, in fact, did yesterday," added the actor. "Our baby is born." My colleague from Australia remarked: "And the child you have turned out very beautiful."
While everyone was seated, Jacques said: "But before that, I hadn't shot a single English-language project," after an awkward pause, John said: "I've appeared in a whole bunch of English-speaking projects. In general, it's cool that the Frenchman took the Brothers, it helped us to rethink the genre, it turned out such a more honest point of view on the Wild West. After all, we all have a lot of garbage thinking about the Wild West, and this stereotype is based on a whole bunch of identical westerns, and not on a real story. "
Jacques Audiard and John C. Riley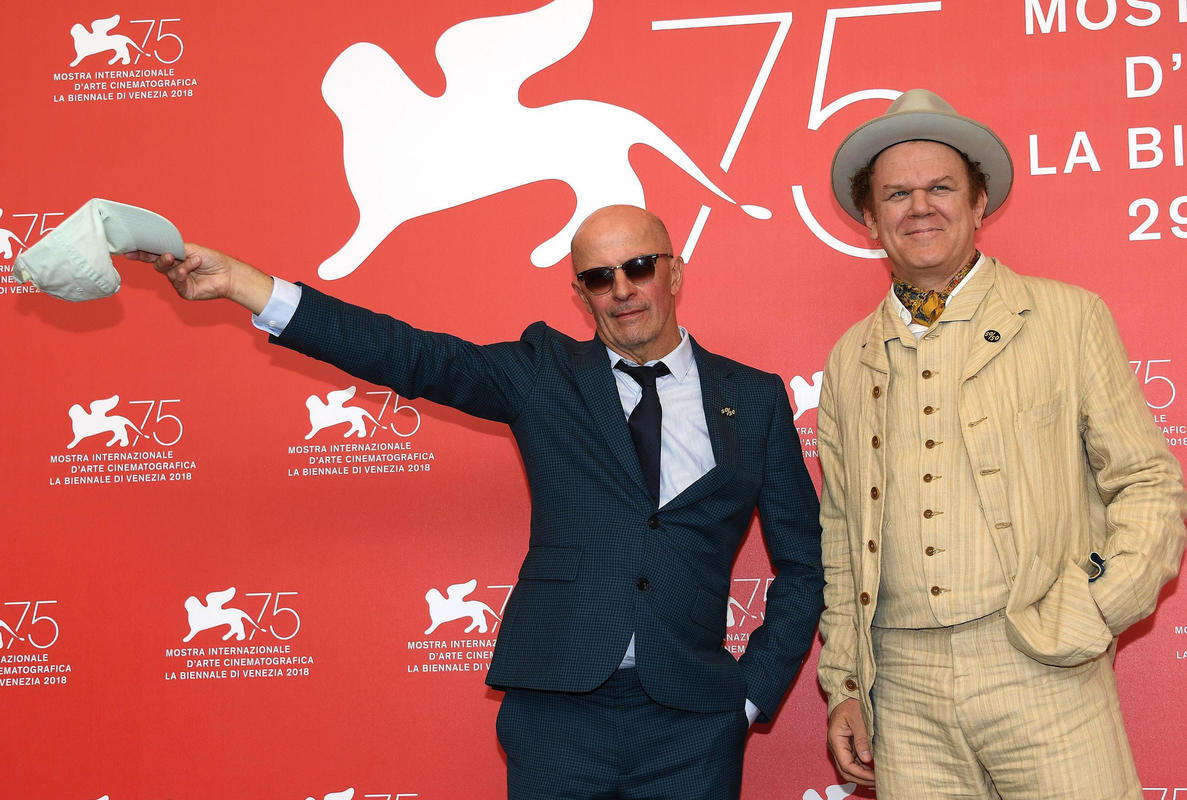 Jacques Odiar: Many of the historical facts that we used in the film were recorded in the book (The Brothers Sisters film is based on the eponymous novel by Patrick de Witt - approx. ed.)!
John C. Riley: Yes, for example, how the main characters learned to use hot water, toothbrushes and other gifts of progress. On the one hand, the original source has everything you need for a good western: chase, shootout, cowboys, but on the other hand, the heroes in it are alive and vulnerable, with their own experiences. This is not seen in Clint Eastwood's films.
Jacques, how did this book get into your hands? Why did you decide to film it?
Jacques Audiar: Yes, John somehow came to me with the idea of ​​filming a book, although I first nodded when I learned that it was a western. I'm a Frenchman, we don't really love this genre. But since John insisted, I decided to delve into the study of the material and did not take his book as a movie about cowboys. This is a real historical drama, just the action takes place in the Wild West. Americans have a slightly different approach to this material than Europeans.
Frame from the film "Brothers Sisters"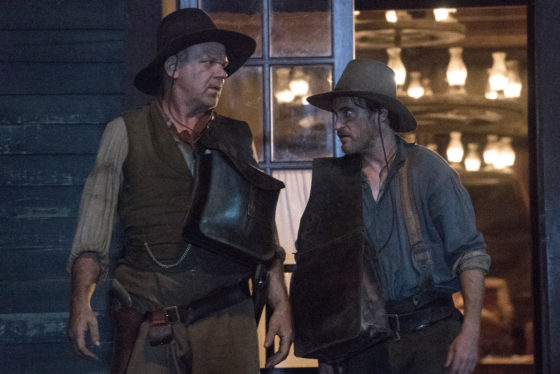 John Si Reilly: By the way, at the time of the "Gold Rush" Europeans in America were plentiful, many then moved to the Wild West, there was a real jumble of different languages, the real Babylon.
I liked the fact that you touched upon the topic of chemical composition, with the help of which gold was sought in rivers. In Australia, for example, there are still places that have been irreversibly damaged by similar chemicals ever since.
John Si Reilly: Yes, this is the second big topic covered in the film. How can we create a civilization in a society that continues to poison the earth: we cannot, for example, continue to dump tons of plastic into the ocean and hope that nothing will happen to it.
Frame from the film "Brothers Sisters"
There is a lot of violence in the film, but it goes hand in hand with compassion. Such a bromens western. How did you manage to correctly combine these qualities?
John Si Reilly: I repeat, we didn't rest against the genre framework. Those times were very cruel, we do not embellish or romanticize anything, the film reflects the reality in which our heroes lived. And we live it with them. The Sisters brothers remind me a little of child soldiers in Africa, who at an early age were simply pushed into reality full of violence even before they had a feeling of empathy. And this injury seems to have paralyzed them even in their youth. And, while watching a movie, you sense that inside them are still the very same boys that they were before. And when you see this, it becomes easier for you to forgive them for everything they have done.
Where in the States did you find such beautiful landscapes for filming?
Jacques Odiar: And we did not shoot in the States. We shot mostly in Spain and Romania.
John Si Reilly: You, by the way, are not the first person who thought that we were filming in America. It seems to me that this proves once again that all the ideas about the Wild West are a kind of myth. We found this myth in Spain and Romania. And by the way, Jacques is not a sensitive director at all. That is, every evening some unbearable beauty was unfolding before our eyes: stunningly dressed people from the crowd walk on these landscapes, whom our costume designer dresses like each of them is a movie star. It's as if you hit at that time, everything is so beautiful, and Jacques was very cool towards every double, therefore only the most selective futtage hit the film. There were not just beautiful frames that the director contemplated. Every moment in the film has a weight and meaning.
Frame from the film "Brothers Sisters"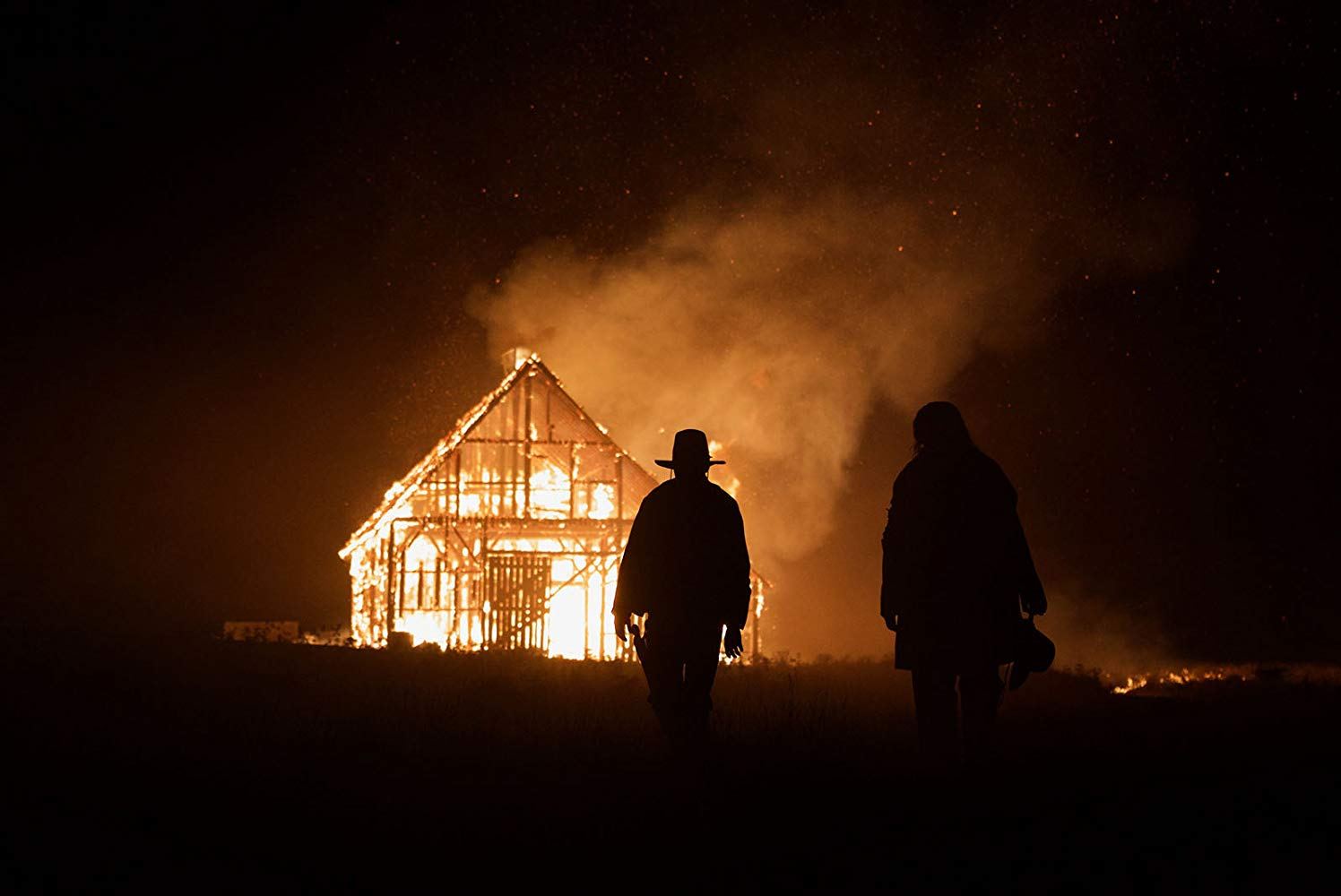 The character of Mayfield, the croupier, is described in the book as a bearded man, why did you decide to change him for a woman with a mustache?
Jacques Odiar: While we were collecting information about that era, we came across a lot of photos of women with a mustache, and I immediately thought that this character would be perfect for the role of Mayfield!
John Si Reilly: This is a terrific example of a true artist's vision. Now, if I picked up the actors, I would choose a nondescript middle-aged man for this role. And Jacques offered to take actress Rebecca Ruth, and I like this: "Wow, how is this even possible?" And then I realized that my perception of the characters is simply insanely ordinary. Not only did Jacques' choice make this character more interesting, but also in the scene when the brothers arrived in an unfamiliar city, the meeting with Mayfield helped to achieve an almost surreal atmosphere in which they feel like strangers. Who are all these people?
Jacques, how difficult was it for you to make a film in a non-native language?
Jacques Odiar: This is not the first film that I make in a non-native language. The actors in Dipan spoke Tamil, so in English I still find it easier to communicate. With the actors, of course, it is more difficult to communicate; in my own language, I will tell them how to accurately pronounce the phrase with the intonation I need, I will repeat it a hundred times. English is a little more difficult to communicate. My language is my territory.
John Si Reilly: But there was not a single moment when Jacques would not keep everything under control. He advised us all the time even before the start of direct shooting. Jacques was an obvious candidate for this work, as we knew that he would make a very personal film out of this material. Very "Odiarovsky" film. He has a great taste, you will never get bored with him, and Jacques always manages to surprise the film crew with some unexpected decisions.
Are American actors, in your opinion, very different from French ones?
Jacques Odiar: (without thinking) Yes. Yes Yes Yes. But this was the main reason why I wanted to work with them. American actors have a completely different approach to work and even preparing for a role is fundamentally different from everything that French actors do. John, do you agree?
John Si Reilly: Well, I think, since we have a much more developed industry, American actors are simply more trained. But every single film requires a unique approach. I starred in three films by Paul Thomas Anderson, and all three times our approach to work and to the elaboration of the character was different. We just thought about what this story requires of us. Who are these people? If you are really passionate about your profession, every day you create a new method for yourself in your work.
Team of the film "Brothers Sisters"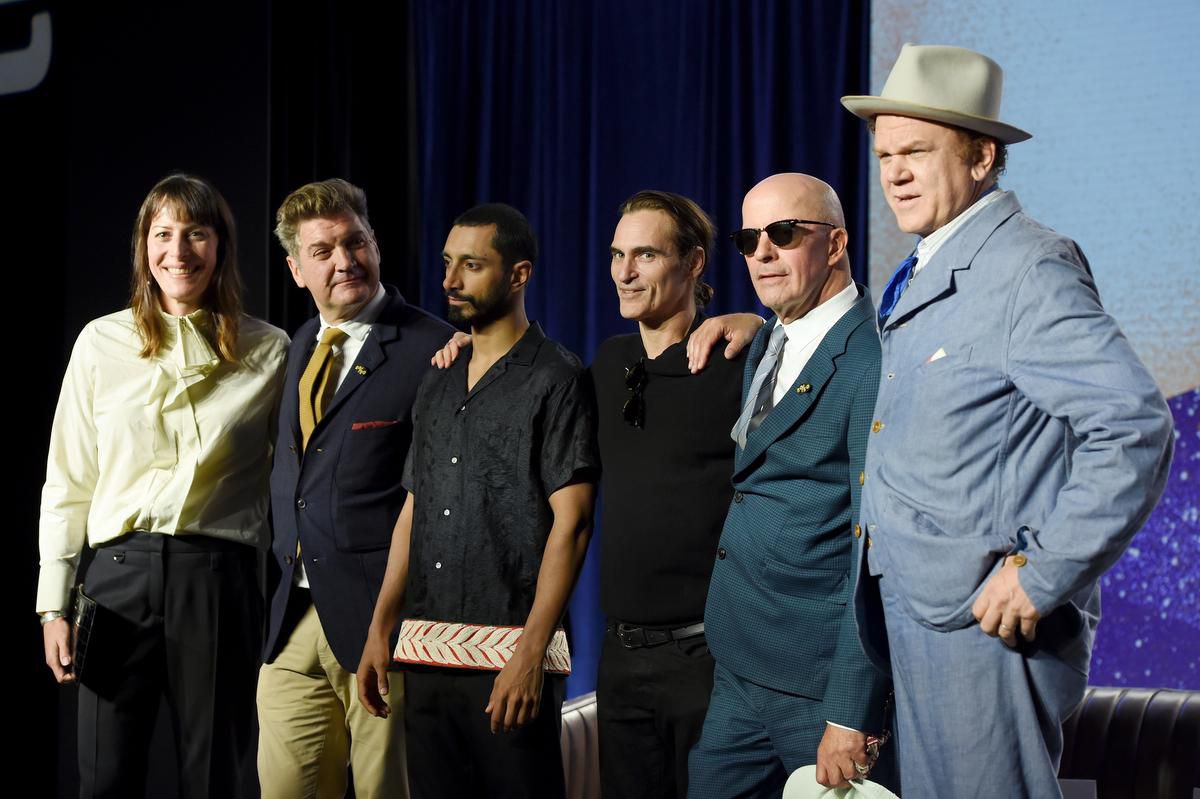 How did you work with Jake Gyllenhaal and Joaquin Phoenix? Was it easy for you to work together?
John Si Reilly: I don't know if it's good or bad, but I have a slightly more structured way of working than Joaquin's. Joaquin joined the industry as a child, he was learning the craft, while working on camera. Therefore, he relies more on intuition and instincts, while no one will ever be able to play as cool as he. It's like watching a beautiful wild beast in its natural habitat when you see Joaquin doing it in front of the camera. But working with him is already more difficult. OK, you are a wild beast, but we need to shoot these scenes today, and how will we achieve this? That is, I could not work without first discussing the details with him. It is easier for me to work now thanks to the skills that I have acquired over a long career, but this does not mean that I am somehow better. This is very personal - how you bring yourself to a certain state, reflecting the emotions of your character. Actors generally as secret agents. Scorsese doesn't know how Odiar works (looks at us slyly), but I know (laughs). The directors work with trusted people (meaning the film crew), they are for those like a family, and the director rarely goes beyond this family. And I, as an invited guest. Well, or as a spy. I go from family to family.
The four main characters have such a wonderful on-screen relationship. Was it the result of what you got along well in life?
John Si Reilly: Well, we are with Joaquin for sure! We spent many weeks together, riding horses and firing pistols, even before the shooting began. And Jake and Reese Ahmed pulled up a bit later, and we specifically treated them as outsiders, because we needed this energy at the site when the shooting began. And when the work was already in full swing and we were shooting these night scenes by the river, the four of us became quite close friends.
John, tell us about the first film by Jacques Audiar that you saw.
John Si Reilly: Oh, "My heart stopped beating!" And "Read my lips" made a great impression on me and my wife! My wife, Alison, is generally a Jacques fan, by the way. It was she who encouraged me to work with him, and she also recommended the book "Brothers Sisters". For the first time we started talking about shooting this movie seven years ago.
Jacques Odiar: We met in Toronto, and John and Alison called me to a Thai restaurant, in the end we sat at a table in the center, in the middle of the hall and looked like a mob.
John Si Reilly: Yes, yes, we still adhered to a strictly business tone and were on neutral territory in Canada (laughs).
"Brothers Sisters" is already in the cinema!
Stay tuned and get fresh reviews, compilations and news about the movies first!



Yandex Zen |
Instagram |
Telegram |

Twitter