January 31 rolled into animated film "
Mirai from the future
»
Momorou Hosoda
. The premiere of the film took place in the "Directors' Double Week" section of the Cannes Film Festival, where we met with the director to find out about his sources of inspiration and plans for future projects.
Sometimes your movie seems to be a tutorial on "How to create a child's character correctly". What helped you so accurately capture the mood of the main character?
In the anime that we saw in childhood there were many animals, but today's animation focuses more on other characters than on children or animals. It is different from the animation on which we grew up. Is it moving in the right direction? Maybe we should all watch children and animals more? Perhaps this goal is pursued only by our studio. While we were preparing the film, we kept children in the studio all the time, running around the room, fooling around, we watched them a lot, made sketches. Of course, they did not always obey, so at times it was difficult to cope with them.
It turned out that the whole film is built on our study of children and their behavior.
"Mirai from the future" Mamoru Hosoda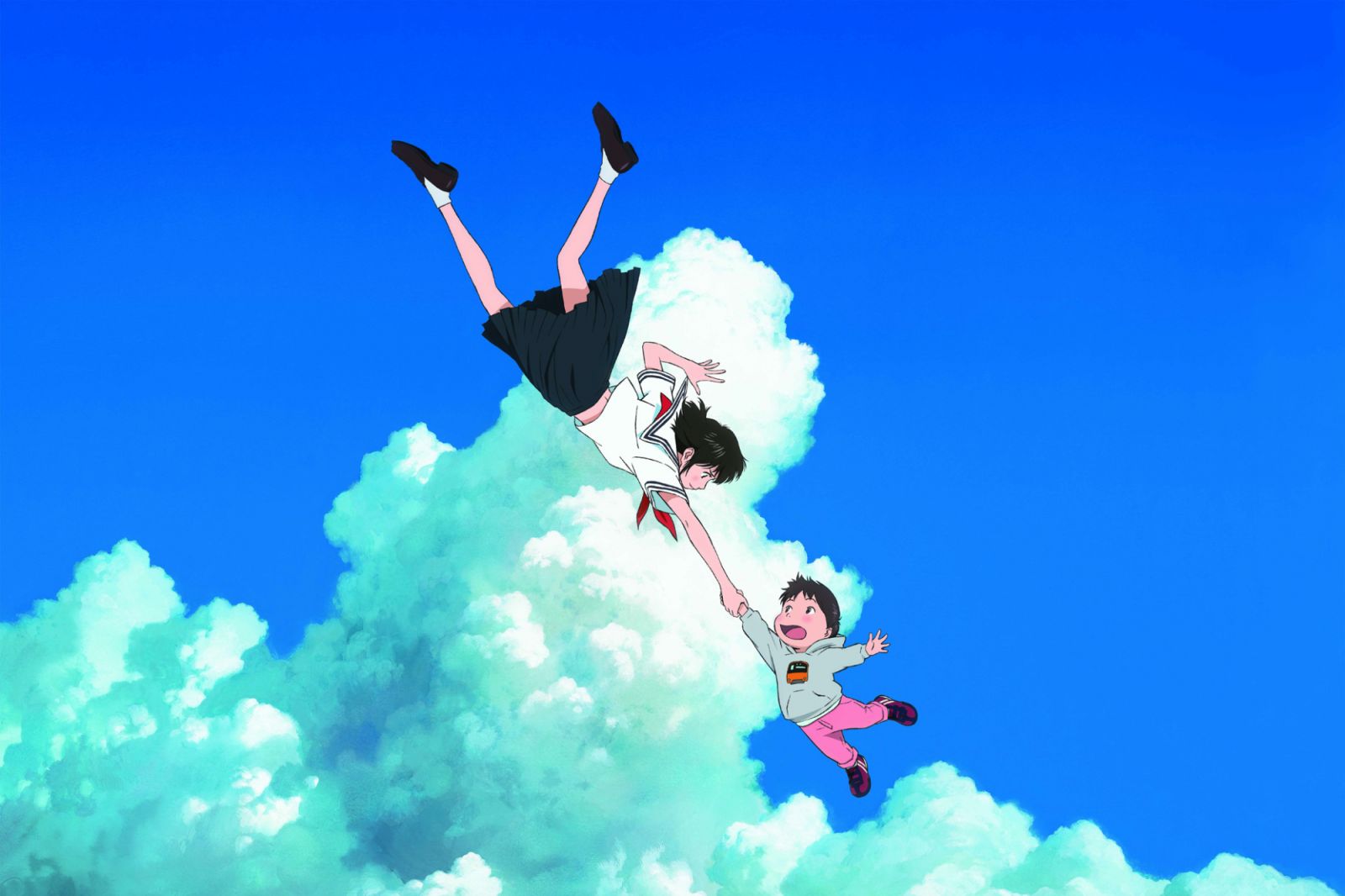 The way we, Europeans, we read your movies, in the mood is very similar to the work of the great Yasujiro Odzu. How much has this director influenced your work?
Of course, Ozu had a huge impact on me. But famous Japanese directors, such as Hirokadu Koreeda и Youji Yamadaare also famous for movies with strong family stories. Of course, depending on the time period, family portraits are very different from each other. I think it is interesting for us to record how the image of the Japanese family progresses with the passage of time. The family institute does not stand still, so Japanese directors continue to explore this topic in their films. Japan is considered to be a country that honors traditions, and in my film someone might notice an old-fashioned approach. But in fact, with regard to my family, the families of my close friends, instead of continuing to live by the established rules, we all try to find our own approach to this issue. I am interested in creating a dialogue on this topic in my films.
Why do you like animation so much? What delights you so much about her?
I believe in the endless possibilities of animation.
The cinema is over 100 years old. A lot of stories of wonderful people from around the world were told by filmmakers during this time. But as for the animation technique, there is still a lot of discoveries to be made in the field of portraying characters. With each successful attempt, we are getting closer to capturing the moment of life in a completely unique way.
People often ask me if the movies are interesting. I wonder how you can apply the technique of animated film to create new forms of narration, as well as explore the human nature within the framework of this genre.
"Mirai from the future" Mamoru Hosoda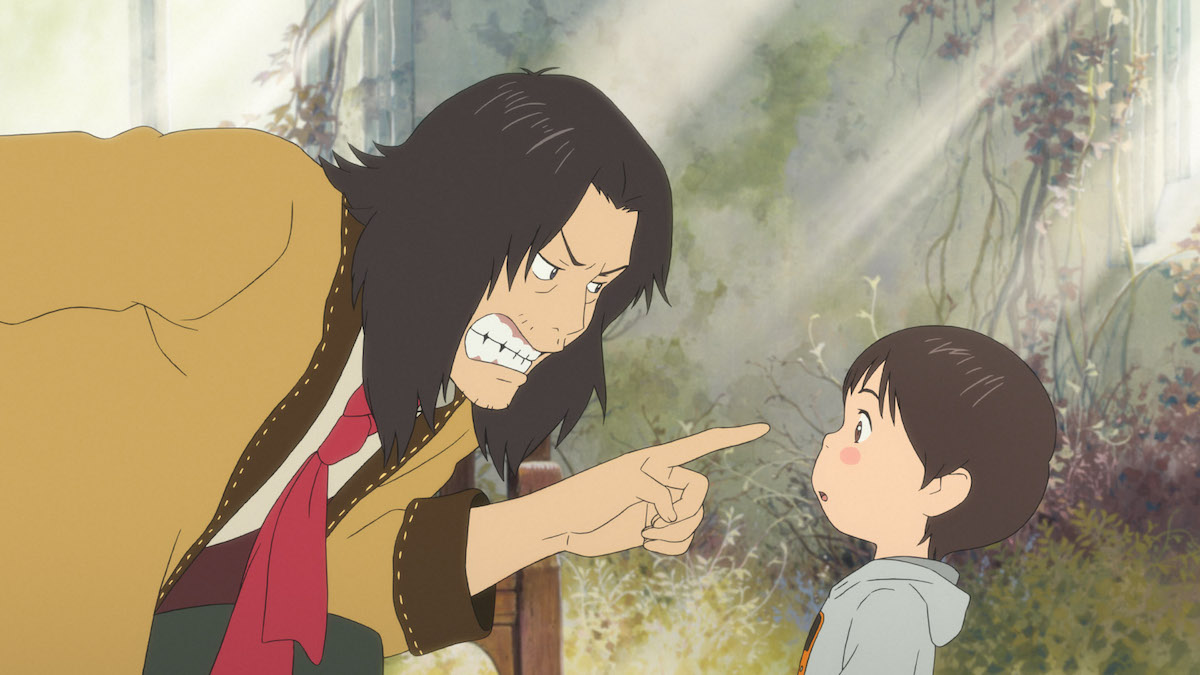 I really liked the main character, because he speaks to the child inside each of us. You said that you were inspired by the children who were running around your studio, but maybe a certain person formed the basis of the character?
As you can imagine, these are my children, especially the eldest, who is now 5, and when we started working on the film, he was 3.
I watched him and began to realize that this is the behavior of people who think that they no longer love them. Because after the appearance of the youngest child in the family, my son began to be jealous of us for him. A similar feeling must also be experienced by people of age, for example, when they part with their partner. You also want, while lying on your back, to knock and kick your feet on the floor and shout: "AAAA !!!" In life we ​​often lose love, we find it again, but we remember the first such experience of this experience in childhood. Therefore, when, as an adult, a person is confronted with a similar story, it resonates with him, evoking these memories.
Is it interesting for you to try yourself in a new style and get away from the classic animation?
Yes, I think, in a sense, we will have to change our style. We appreciate the hand-framing, but it is on the verge of extinction. In Japan today, only two studios recruit people who paint by hand: Hayao Miyazaki is now also working on a film with a similar technique. All others switched to CGI. But this is a great tradition, I would not want to throw it, we need to find a way to save it. Although in this film we used a bit of CGI, it turned out some kind of hybrid. So now my film has this style, but everything can change with time.
Now many people say that you are the next Miyazaki. But, of course, not everyone knows that you have a rather difficult relationship with the studio Ghibli. How do you perceive the past conflict events?
I was supposed to be the director of the animated film "Howl's Moving Castle"But the studio subsequently put the film in hand Miyazaki, and I was removed from office.
In those days, it was hard for me, I even thought that I could not continue to do what I loved. But now I understand that these events helped me to identify myself as a creative unit and to understand what I want to do next. It was quite a serious test for me as a director, because I did not have the strength to create at that time.
How do you as a Japanese filmmaker be in Cannes with an animated film in the festival program?
It seems to me that there is no such big difference between anime and feature films. Animation is the method I use to get the story across to the viewer. But this is an opinion. Although the Cannes Film Festival is more famous for the premiere of feature films, animation is often found in the program.
"Mirai from the future" Mamoru Hosoda
In the story there is a girl in a school suit who travels in time, and a child who turns into a cute pet, are these all references to your previous works?
What can I say, these films have one author, so, of course, familiar motives will appear in it. I think film directors from that breed of people who like to repeat successful moments from their previous work. And also try to re-shoot what was bad, to succeed in what was initially defeated.
Perhaps that is why many directors repeat themselves in their own work, but with noticeable progress in mastery.
There is a certain motive that can be traced through the entire filmography of the director. For example, how Tarkovsky captured water in his films, there are many examples. This is basically a reflection of how the director sees the world.
The creation of an animated film takes such a lot of forces: you need to work out all the details, every sound in the film. And the actors who are voiced characters, most often we do not see in person. Do you get enough feedback from the viewer? Are you satisfied with the final response of the audience to the film?
Oh, you are well noticed. Animators create every movement on the screen, work on the accuracy of the performances of the main characters. It took us twenty animators to draw the film in two years, and 5 days to voice it. Such an incredible difference in the expenditure of effort between drawing and voice acting. In total, it took us three years to complete the picture. And when the audience applauded at the world premiere, we were able to exhale: "Finally, the child will officially be born."
The house has a special place in the film, it creates a unique atmosphere thanks to an unusual layout. It seems that a real architect worked on his creation, everything is so well thought out there.
As you know, artists usually work on such things, but this time we decided to involve a real architect to help us develop the structure of the house. I worked with a fairly young and progressive architect, and after a lot of discussion, we left just such a house. We wanted him to display the whole world for our little hero: as if he was running around the globe while he was running around the rooms and the backyard. So we invented steps leading to the street, each of them is 100 centimeters high, because Kuhn himself (the main character) is 100 centimeters high. Using these steps, we made the structure of the house quite multi-layered, and the viewer will clearly see how much the perception of this height differs in adults and children.
"Mirai from the future" Mamoru Hosoda
You mentioned Tarkovsky, and I wondered which world directors inspire you?
The list of my favorite directors is too long to list, I think it has about 300 names. But when I am asked to name at least one, I immediately think about Victor erice. I was greatly impressed by his "Beehive Spirit", which I looked at at the university, to be honest, I still continue to study this film. I was recently at the San Sebastian Film Festival, where Erice was also present, but I was not able to meet him. I still regret it.
You talked about changing the perception of the institution of the Japanese family. In the West, this picture usually looks pretty pessimistic, but your mood work is more optimistic, like Steven Spielberg. Do you think that optimism is a way out of the difficult situations that families have to face in life?
As for the animation and the children in my films, I'm not so much trying to touch on the problems they have to go through, how much to interact with them and to be with them here and now. Moralistics has no place in cinema, but with its help you can capture the current society, show them yourself. In this case, it may change for the better.
Stay tuned and get fresh reviews, compilations and news about the movies first!



Yandex Zen |
Instagram |
Telegram |

Twitter