To be recognizable, worthy of earning, getting a film award is good. Becoming a character in an Internet meme is priceless, if only because only few of the actors of honor have been honored. We remembered the ten most popular memes with movie stars.
Lawrence Fishburne - "What if I tell you that ..."
If someone needs to open their eyes to some obvious fact, it will be most convenient to put this revelation in the mouth of Morpheus. Everybody knows him, he is intelligent, confident in himself, has an inviting appearance and, what is especially important for the character of the Internet meme, hides an obvious mockery in his eyes. And that the hero of Lawrence Fishburne never said in the famous "Matrix"Wachowski brothers the phrase" And what if I tell you that ... "- this in the end is not so important. Maybe he did not, but he probably thought so.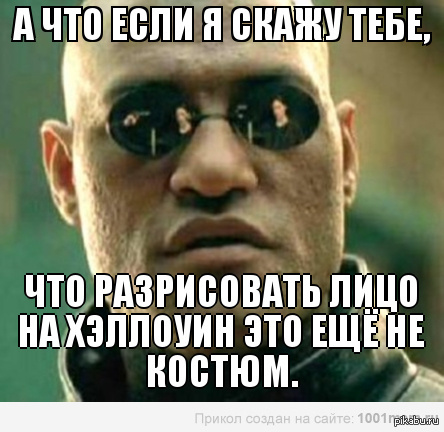 Often those who want to create another picture on a given topic are put on it not by Fishburne, but by some other famous actor, but so that the salt of the original joke remains understandable, he, like Morpheus, should be wearing sunglasses.
Example: "What if I tell you that you do not have to put everything you eat in your instagram?"
Stay tuned and get fresh reviews, compilations and news about the movies first!



Yandex Zen |
Instagram |
Telegram |

Twitter