After we talked about
vintage boombox
, it's time to turn to the format of portable minisystems. Their main difference from the radio tape recorder was that they already claimed the title of a full-fledged Hi-Fi, but they still have not lost their portability. True, it was rather conditional, since weighed much more such systems, and the handle on them was, basically, just for moving from one room to another. The speakers, as a rule, were removable and represented classical shelf monitors.
Telefunken Hi-Fi Studio 1M
Telefunken Hi-Fi Studio 1M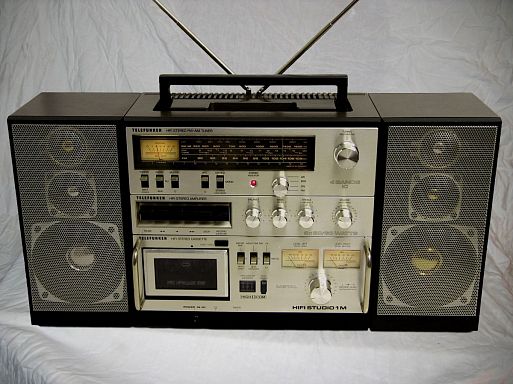 The best portable system in the assortment of the German company. It included a full-fledged three-way speakers, a multi-band tuner, an excellent cassette deck with support for the HIGH COM noise reduction system (the proprietary Dolby analogue from Telefunken) and a powerful amplifier that sent out 30 Watts per channel to 4 Om. For that time - great result! However, the main Telefunken Hi-Fi Studio 1M It was excellent in terms of portable minisystem sound - full-bodied, natural, with a dense bass and a live middle! However, there were serious competitors on the market. Such as the famous series of Sony FH.
Sony FH-7
Sony FH-7
The top model FH-7 was produced several years in a row in different versions. The most perfect was the version with the mkIII index, featuring the presence of three-way speakers with the famous square speakers APM (Accurate Pistonic Motion), giving out incredible for its size bass. In the basic version, the system was supplied without a battery compartment, but if desired, you could purchase a separate unit for 12 batteries, also including a dedicated amplifier (!), Optimized for DC operation. The handle for carrying here is detachable, it's understandable - you can not take such a system far. All the elements of the central unit here were also disconnected, and the portable minisite easily turned into multi-block. According to the sound of competitors Sony FH-7 was not enough.
Sony FH-150
Sony FH-150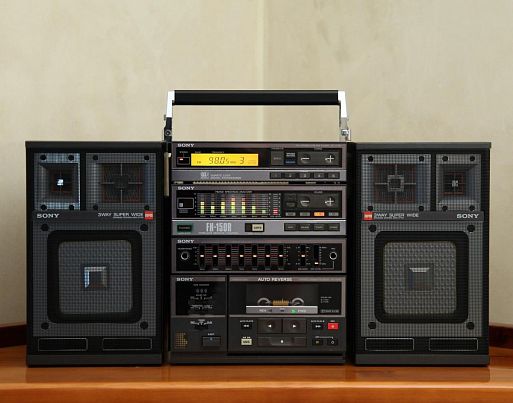 Another late system from the FH series was more like a portable one, though it was also equipped with three-band Super Acoustic Turbo monitors with APM speakers. There was an excellent cassette deck, a good digital tuner, a seven-band equalizer with a beautiful graphic interface, and, of course, a carrying handle. Moreover, there was even a remote control. The sound of Sony FH-150 was not as "correct" as the older model, but also quite powerful and voluminous.
Continuation of the article read here.
По материалам сайта Hi-Fi.ru.
Stay tuned and get fresh reviews, compilations and news about the movies first!



Yandex Zen |
Instagram |
Telegram |

Twitter