The unpredictability of the results of the election of the next American president in the world made many nervous on the night of voting - the preponderance of votes in favor of Donald Trump was for a long time very small. The forces of the candidates turned out to be practically equal, and therefore it was not easy to determine the choice with the Americans. The result would be different if Clinton and Trump were confronted by one of the cinematic presidents on display in our top - these brave men, brilliant minds and true patriots would beat the competitors if they took part in the elections. Here is our list of fictional US leaders who would easily snatch the victory from Trump.
President Whitmore
Shot from the film "Independence Day"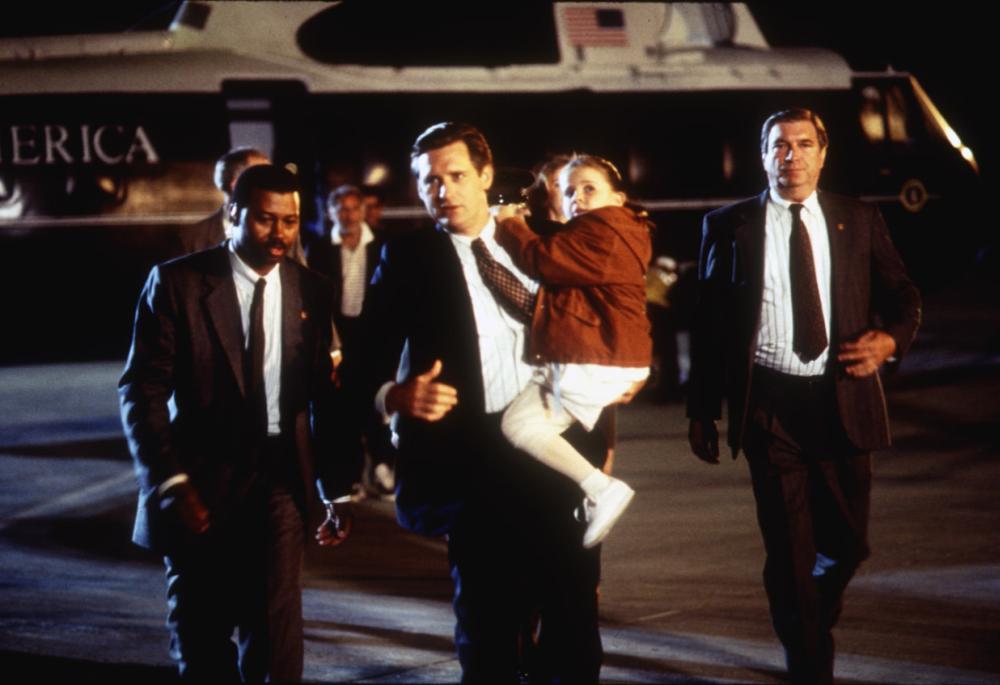 Few American presidents had to declare to their people about the United States joining the war. An even smaller number of leaders could lead the resistance in the event of an attack on America. Hero Bill Pullman in a fantastic action movie "Independence Day" - it's not just the head of the country, President Whitmore - a former military man, among the first to go to protect humanity from extraterrestrial invaders. Judging by the sequel to the film, Whitmore's further political career did not work out, but he still surpasses all competitors with his determination.
Stay tuned and get fresh reviews, compilations and news about the movies first!



Yandex Zen |
Instagram |
Telegram |

Twitter