Сегодня исполняется 72 года невероятной
Glenn Close
– одной из главных актрис нашего времени. В течение своей долгой карьеры она была удостоена таких наград, как «Эмми», премия Гильдии актеров США и «Золотой глобус», однако Британская и Американская киноакадемии давно обходят актрису стороной, дразня номинациями.
Не было сомнений, что на последней церемонии вручения премии «Оскар» свершится знаменательное событие – с седьмой попытки актриса наконец-то получит награду, однако и здесь ее ждал неприятный сюрприз: академики выбрали Olivia Coleman for his role in the film "A favorite». Так Клоуз сохранила свой титул самой номинированной на «Оскар» актрисы без награды – следом идет Amy Adams с шестью номинациями.
В честь дня рождения актрисы решили вспомнить роли, за которые она была номинирована на премию «Оскар».
Номинация: Best female role of the second plan
Кому проиграла: Jessica Lang - Tutsi
Кадр из фильма "Мир по Гарпу"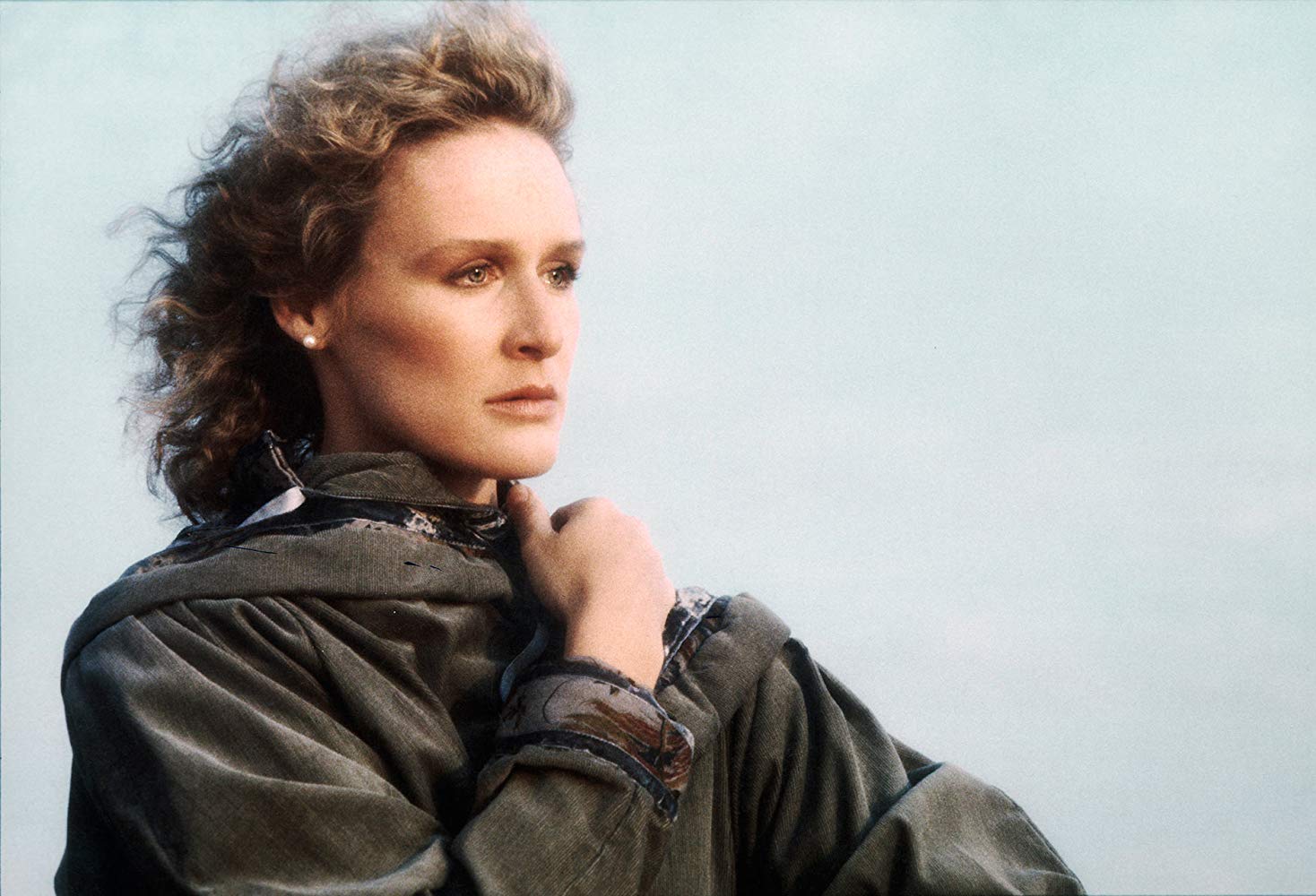 Свою первую номинацию Гленн Клоуз получила за роль Дженни Филдз – асексуальной феминистки, которая ушла на фронт Второй мировой медсестрой и решила забеременеть от умирающего солдата с постоянной эрекцией. Ее сыну, будущему писателю, названному Т.С. Гарпом (Т.С. – техник-сержант, Гарп – имя отца), и посвящен фильм. Сложная роль Клоуз была заслуженно отмечена первой номинацией в карьере, но в том году бесспорно лучшей была Джессика Лэнг.
Stay tuned and get fresh reviews, compilations and news about the movies first!



Yandex Zen |
Instagram |
Telegram |

Twitter