We know American TV. We love American TV shows. What about their Canadian relatives? Of course, many shows from the USA actually are shot in Canada, and they are played by both American and Canadian actors. But we are not now about outsourcing, but about real Canadian television. Although it is lost against the backdrop of a powerful southern neighbor, it still regularly generates unusual and fascinating shows. Here are 15 series of recent years, which attracted our attention and which can attract yours!
15. «Andrews» (Endgame, 2011)
A shot from the series "Endgame"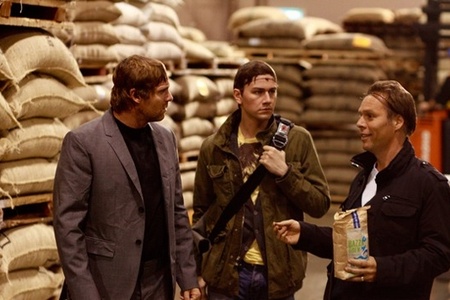 Series that have been on the screen for only one season, usually do not deserve audience attention, but "Endgame" is an exception to the rule. At least for viewers from Russia. Because the protagonist of the show is an eccentric Russian grandmaster (Sean Doyle), who after the death of his bride suffers from agoraphobia and can not leave the Canadian hotel, where he settled before the tragedy. Having lost his usual sources of income, Arkady earns a living as a private detective, remotely investigating crimes with the help of new friends and his chess imagination (a la Niro Wolfe). The minimum of "cranberry", the maximum irony and charm - it's a pity that the Canadian audience did not like this show.
Stay tuned and get fresh reviews, compilations and news about the movies first!



Yandex Zen |
Instagram |
Telegram |

Twitter