No matter how much Marvel tried to keep intrigue, the truth got out to the surface much earlier than the third film about the Avengers came out on screens - this year we saw only the first part of "
War of Infinity
", And its second half will be shown only in a year, although the films were shot almost simultaneously. The division of one story into parts and the shooting of two simultaneous sequels simultaneously - two sides of the same coin, a marketing move that allows in theory to benefit greatly at lower costs. In Hollywood in recent years, this has become quite a common phenomenon, although, to the advantage of "artificial splitting" is not all. We remembered a dozen examples of how one film was divided into two or shot simultaneously several continuations of a successful original - as you can see, "War of Infinity" was in a curious, but unpredictable company.
Shot from the film "Back to the Future 2"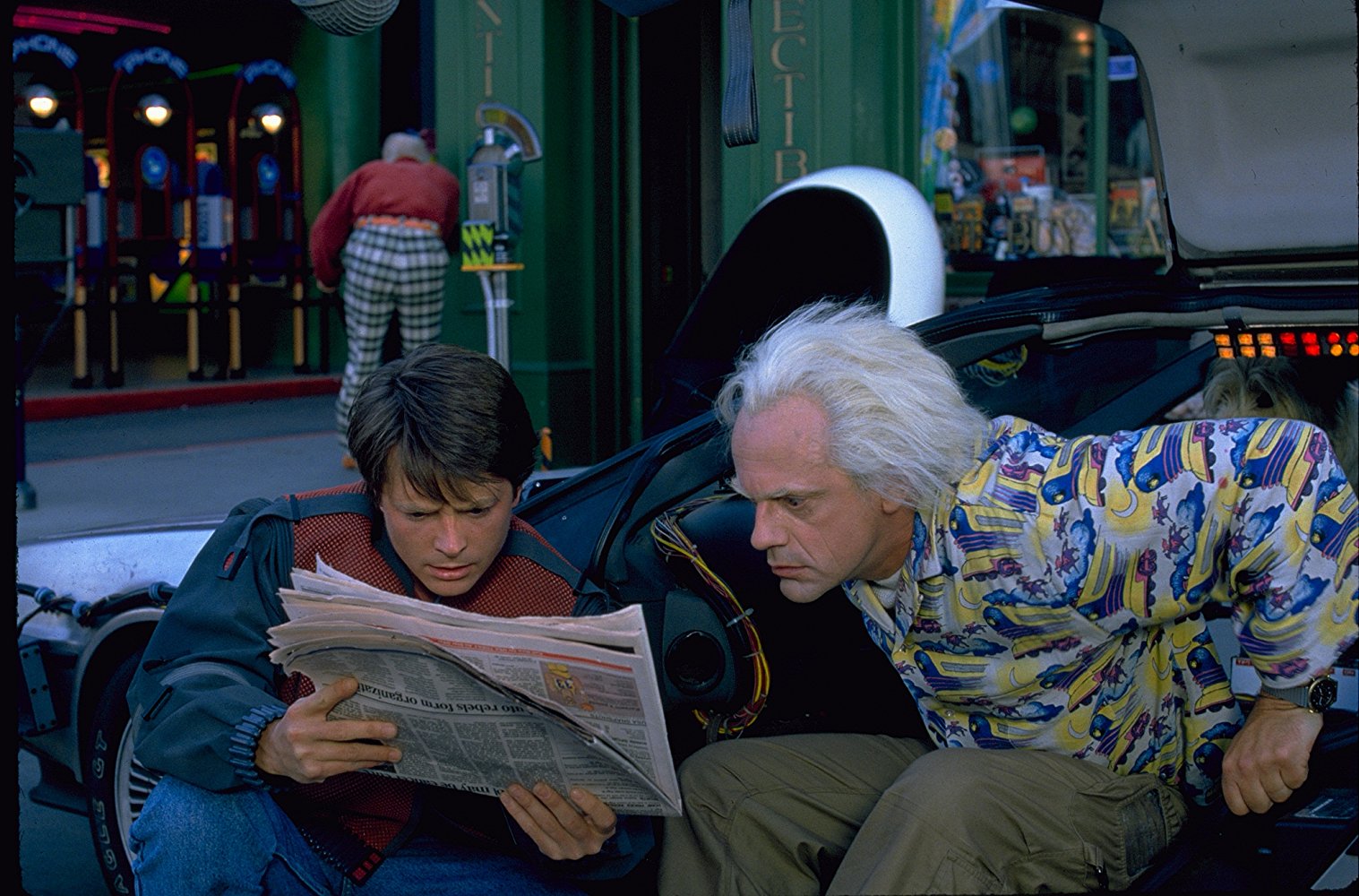 The very ending of a fantastic adventure film "Back to the Future"Clearly hinted to the viewer that the continuation, moreover, no less fascinating, would certainly follow, but even in the sweetest dreams the fans of the film did not expect that Robert Zemeckis и Steven Spielberg will remove two tapes at once, in which events will be scattered around the different poles of time - the second part of the film will show the future, and the third will send everyone to the distant past. The task is ambitious, and the creators of the trilogy performed their work on "excellent", but even with the naked eye it is noticeable that the original film was shot with much greater enthusiasm, it has more soul and some teenage trepidation peculiar only to the most sincere tapes. The continuations are good, but the flight of the soul in them is much less.
Stay tuned and get fresh reviews, compilations and news about the movies first!



Yandex Zen |
Instagram |
Telegram |

Twitter