Рассказываем, какие новые фильмы уже можно посмотреть в онлайн-кинотеатрах на этой неделе: от поп-звезды Натали Портман до средненького ужастика про ведьму в окне.
Кадр из фильма "Вокс люкс"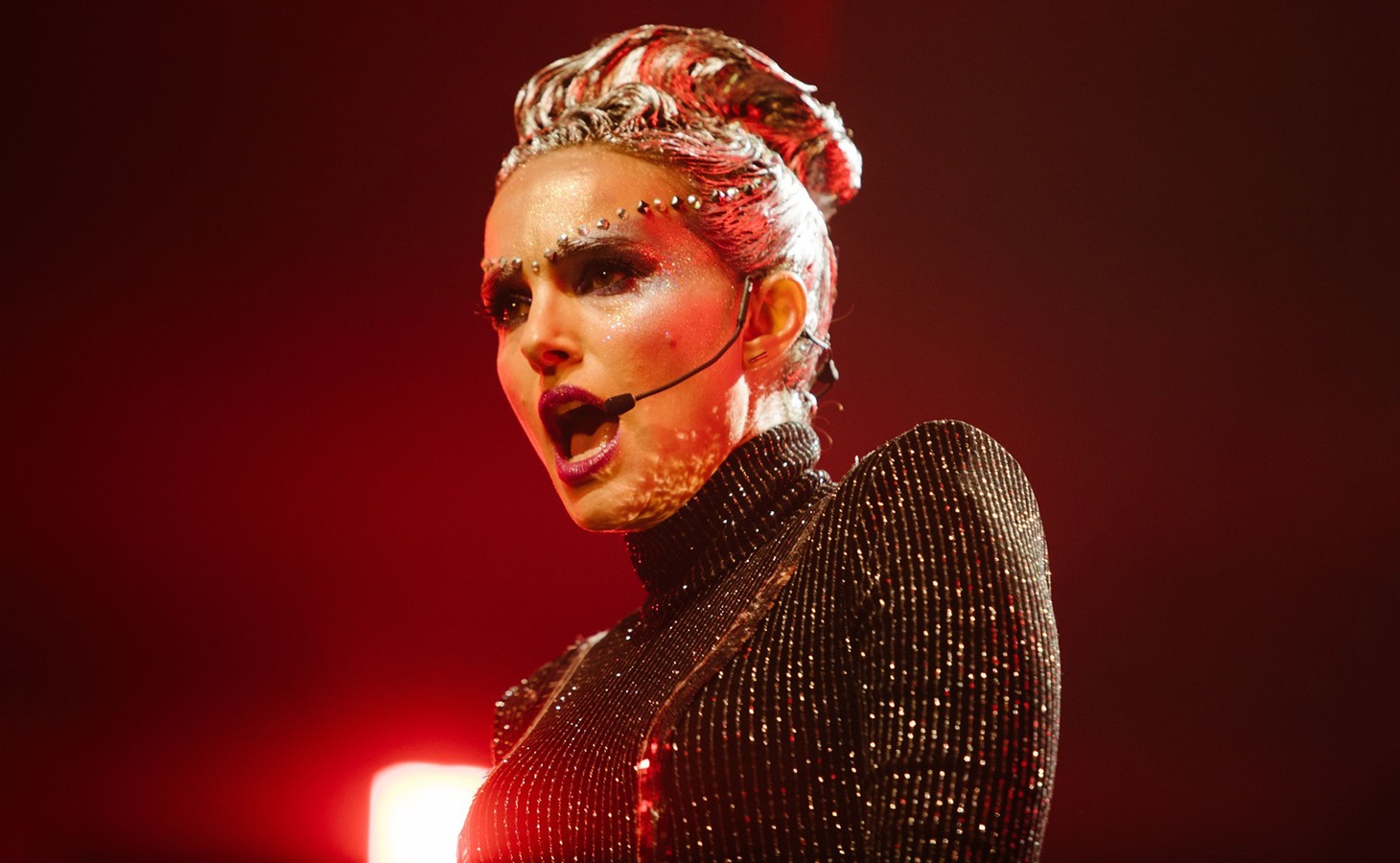 Главное «что это было» Венецианского кинофестиваля – музыкальная драма молодого инди-режиссера Brady Corbet с Natalie Portman, поющей песни Sia. Фильм – изящная насмешка над современной поп-культурой – не каждому пришелся по зубам, но даже если сюжет вас не покорит, обязательно оцените финальный концерт с Портман. Когда главная героиня Селеста училась в средней школе, она попала в эпицентр стрельбы, устроенной одноклассником, и выжила. Чтобы выразить соболезнование, Селеста написала песню, исполнив ее на поминальной службе, которая была в прямом эфире. После этого дня жизнь Селесты изменилась, ее песня стала настоящим гимном, и героине начали предлагать записи на студии и контракты со звукозаписывающими лейблами. Спустя 20 лет Селеста стала поп-иконой, но после скандального эпизода с прессой ее карьера оказалась под угрозой.
Stay tuned and get fresh reviews, compilations and news about the movies first!



Yandex Zen |
Instagram |
Telegram |

Twitter