The whole world was looking forward to the premiere of the eleventh season of the science fiction series "
Doctor Who
". For the first time in the history of the British show, its main character was a woman - last year
Joddy whittaker
took the baton from the departed Twelfth Doctor, whose role he played
Peter Capaldi
.
Together with the main actor, the series left his main showrunner - Stephen Moffat. It is this person who is responsible for the millions of broken audience hearts. He was replaced by a young and ambitious Chris Cibnelle, scriptwriter «Murders on the beach».
As Chibnell shows himself behind the wheel of the female version of Doctor Who, we will know very soon, but for now let's remember the best episodes of the series, filmed during the so-called "Moffat era" and "era Russell T. Davis».
1. "Empty Child" / "Doctor Dances"
Shot from the episode "Empty Child"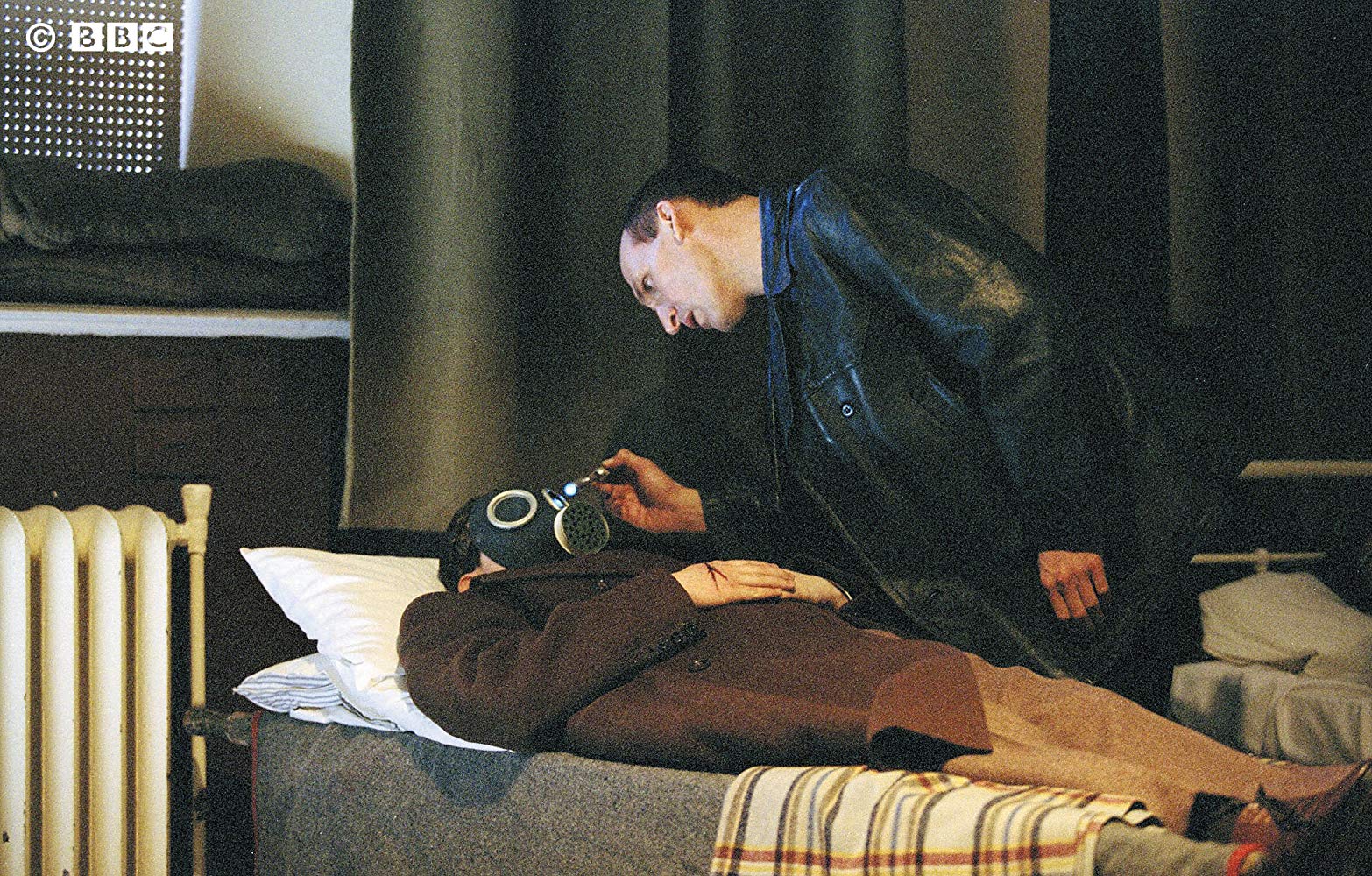 One of the first episodes of the updated "Doctor Who", where the theme of the Second World War and its role in the history of Britain was touched upon. The Ninth Doctor Christopher Eccleston together with his companion Rose Tyler find themselves in London during aerial bombardment. It is during this time period that an alien capsule enters. On the street, the Doctor meets a girl named Nancy, who asks him not to pick up the phone in any case if the telephone rings in the Tardis. The doctor, of course, does not listen to her and, to his surprise, hears in the phone the voice of a boy who is looking for his mother ...
"Empty Child" / "The Doctor is Dancing" is the first episode in the history of the series, filmed in two parts. In addition, this story was awarded the Hugo Award for Best Production in 2006.
And most importantly: in this episode, for the first time appears Mr. Charm of this world aka Captain Jack Harkness, whose role he played John barrouman.
Stay tuned and get fresh reviews, compilations and news about the movies first!



Yandex Zen |
Instagram |
Telegram |

Twitter