The hero of the action movie is not only a precise shooting, but also a sharp word. The ability to joke in a critical situation in which others could not even connect two words could not have distinguished the real Hollywood "cool guys" from those who just try to look cool. Who did it better than others? To answer this question, we selected 15 best jokes of action heroes from the famous paintings.
Unfortunately, many such jokes contain a play on words and can not be adequately translated into Russian. Therefore, in order not to turn our hit parade into an English lesson, we were forced to content ourselves with jokes that do not lose anything in translation.
"Asta la vista, baby!" - Terminator
Shot from the movie "Terminator 2: Judgment Day"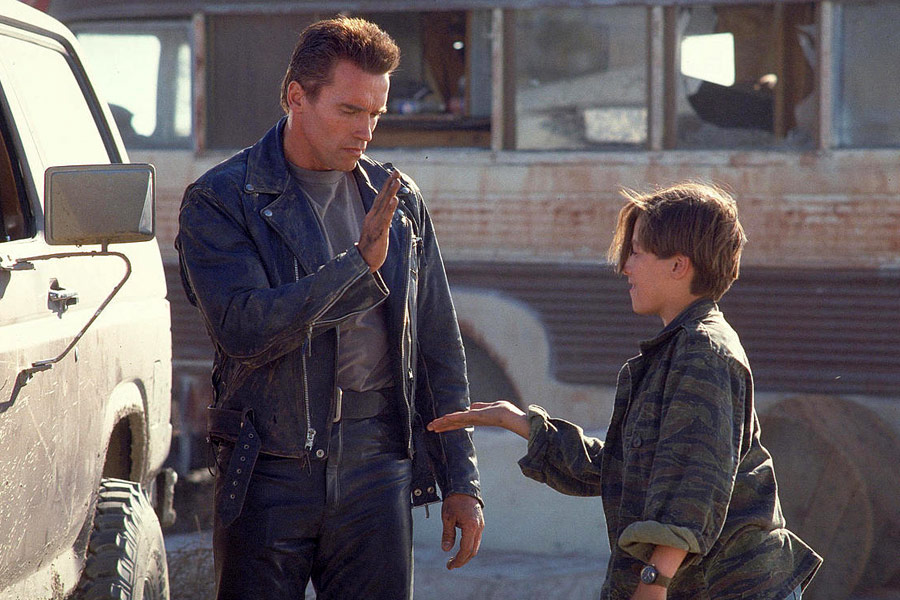 In the second series of "Terminator" the title robot in the performance Арнольда Шварценеггера not only protects those whom the robot of his model tried to kill in the first series, but also gradually becomes human, absorbing the lessons of communication with John Connor and his mother. In particular, the kid introduces him to Los Angeles street slang, and the Terminator uses one of John's phrases when he shoots a frozen "negative" robot with a pistol shot. Note that in Spanish hasta la vista - this is a simple, neutral "goodbye", but in American slang - "message" far and long.
Stay tuned and get fresh reviews, compilations and news about the movies first!



Yandex Zen |
Instagram |
Telegram |

Twitter