All serials ever come to an end, but there is always at least a handful of spectators who are unhappy with the closure of their favorite show. It is especially offensive when your heroes, who are hardly loved, are sentenced after several start-up series - after the first season a good half of serials are closed, but not all of them get a "black label" deservedly. We remembered a dozen shows, to which fate was especially unfair, with the closure of which the channels clearly hurried.
«Lone Arrows»(2001) - closed after the first season
Shot from the series "Lone Arrows"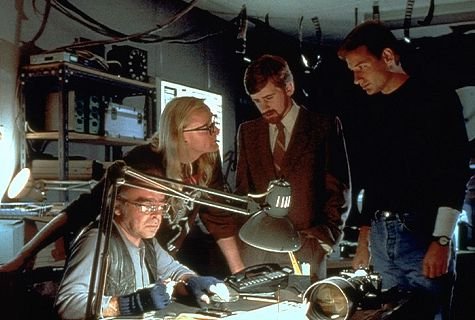 Fans of the "X-Files" do not need to explain who the "Lone Gunmen" are, for the others, let's explain: "Arrows" is a group of journalists unearthing mystical incidents exposing the conspiracy of the government guarding the mental health of Americans. In their "Arrowhead" they overtook time - at the very beginning of 2000 spectators were not yet ready for spin-offs, and "parental"Secret materials"Were quite successful at this time on TV, the audience just chose in favor of the more serious and predictable Mulder and Scully. Thus, the truth, we have deprived ourselves of an unusual spectacle. Suffice it to say only that the creators of the "Strelkov" in the first episode of the series six months before the tragedy predicted the "9 / 11" attack. Here, it seems, was not without the Smoker, but we will never know about it.
Stay tuned and get fresh reviews, compilations and news about the movies first!



Yandex Zen |
Instagram |
Telegram |

Twitter