Pedro Almodovar's producer project about a dangerous Argentinean assassin with angelic appearance.
Curly blond with an angelic face named Carlitos has, to put it mildly, questionable inclinations - in his free time he likes to rob houses and "borrow" other people's motorcycles. Parents have long been powerless before his criminal aspirations, and even the correctional school can no longer fix anything, ahem. One day, Carlitos meets a boy Ramon, whose family is much more tolerant of criminal activity and even prone. Together they are plotting a series of robberies, which are quickly followed by a bloody trail.
Frame from the film "Angel"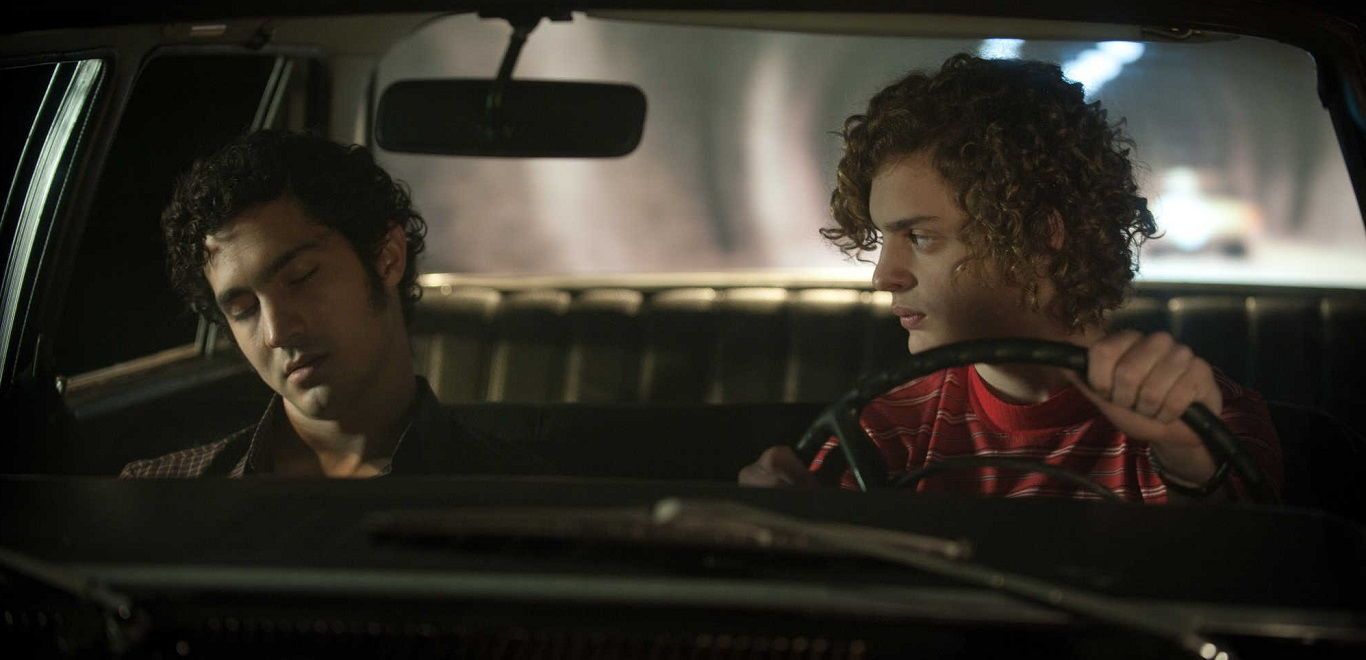 It is even strange to see that in the 2019 year - the time when romantic images of the past (and especially of a criminal nature) are taken to be thought over and revised - a film can come out as naive and infantile as the Spanish-Argentine Angel. All the things that laughed so wittily Tarantino и Stone at "Natural Born Killers", It is exhibited here without any irony: both the criminals are completely artists, and their souls are complex, and in general, you better see how beautiful they are. The moral issue is completely irrelevant: just unlike, for example, classical westerns, which suddenly arise in the century of postironium and revisionism, such genre retrospection is not very interesting in itself. Still, the subject of maniacs and criminal psychology is too ambiguous and complex to throw it on a leash of youthful maximalism.
Frame from the film "Angel"
In Angel, all psychology is locked in fleeting footage from the TV, where sophisticated men try to explain what kind of beast Carlos Pucha is a murderer and a thief who sent eleven people to the next world. These frames, however, are quickly replaced by something else - neither the heroes nor the director are interested in attempts to rationalize the nature of evil. The film is closer to bright tabloid headlines, those that are more likely to focus on the angelic face of Carlos, rather than on his crimes. He himself, in general, as if the adaptation of one of these headlines - not too detailed and not very smart, but hyper-styled, bold, loud and romantic. If desired, his approach can be considered as such a metacomment, a vivid portrait of how ordinary people perceive these stories. But for any "meta", Luis Ortega clearly treats the story too seriously - his hero may and likes to grin his teeth, but there is no irony in this sinister smile.
The director, of course, well done, that has achieved such a terrific synergy between the hero and the material. It is clear that infantilism and maximalistic tone - in the spirit of "Nietzsche for the smallest" - perfectly reflect how the world was most likely perceived by Carlitos himself. Well, or at least the way he tried to justify his crimes. This connection is interesting, however, only for the first half hour, then the provocation becomes boring - somehow it would probably look like "Waltzing", They did not leave forty years ago, but right now. Ortega builds an excellent foundation for the study of the hero, but - and this is insanely offensive - gives everything at the mercy of the driving scenes of murder, sexual tension and awkward homo-erotism.
Since 31 January at the cinema.
Stay tuned and get fresh reviews, compilations and news about the movies first!



Yandex Zen |
Instagram |
Telegram |

Twitter