Without modern means of working with video and computer graphics in the past, directors had to act in a straightforward manner to create the effect of the crowd in the frame. Looking for a huge army? Need a crowd listening to the speeches of kings? Looking for viewers deadly battles in the arena of the Colosseum? Need a scale of biblical proportions? Collect the crowd and be ready to fork out. Today, large crowds of people on the set are not welcome - the masses of people are difficult to manage, they need to be fed and clothed, 80-100 dollars are paid for an eight-hour shift. Even the most generous producer is not ready for every passer-by, "Shock detachments." However, more recently, the epic cinema was difficult to imagine without thousands of participants, and we remembered the most impressive of them - pictures that amaze the imagination with the number of people engaged in mass scenes.
Shot from the movie "Metropolis"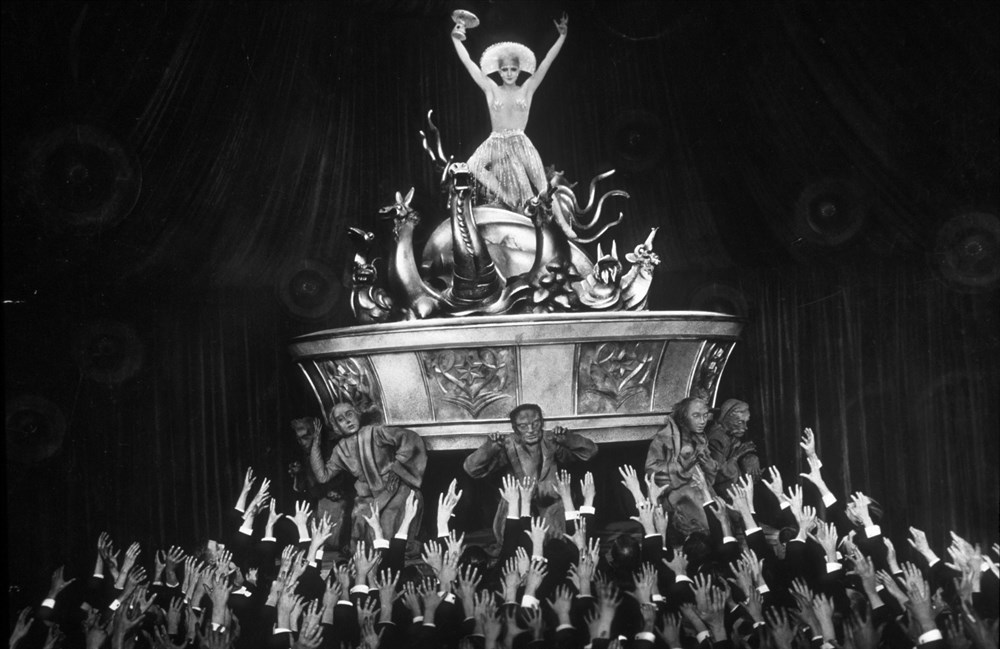 Epic dystopian masterpiece Fritz Lang Metropolis was ahead of its time and deservedly became a source of inspiration for mass culture for a hundred years ahead, its uses are used in movies ("Brazil"And"Special opinion"), in music (Madonna и Kylie Minogue) and even in advertising (Givency and Versace). With a budget of 5 million Reichsmarks (the largest project at that time), Lang could afford not only grandiose scenery, but also extras that would overwhelm any view of the movie. And his vision of the film was embodied with great accuracy - over 37 thousand people were involved in mass scenes. If there were no problems with 25 thousands of men and 11 thousand women, then for the scene with four thousand shaved heads a snag happened, the producer could find only a thousand people ready to part with the hair - Lang had to use optical techniques to "multiply" the thousand found. But there was no shortage of children who portrayed malnourished poor people - the situation in Germany made it easy to find half a thousand hungry children right outside the gate of the studio.
Stay tuned and get fresh reviews, compilations and news about the movies first!



Yandex Zen |
Instagram |
Telegram |

Twitter