Cinema and magic are inseparable. Cinema is not without reason called "dream factory", it is difficult to imagine something that it would be impossible to realize on the screen. And yet there is a certain area in which the cinema is not too strong - this, oddly enough, is tricks. There are many films about illusionists and magicians, but rare tricks from these paintings are remembered for years. The thing is that it's not easy to show a really impressive illusion in the cinema, the viewer must believe in a true miracle where every second is a miracle. Nevertheless, a few notable tricks on the screen were realized. Before viewing "
Illusions of 2 cheating
"We propose to recall some of the most memorable screen tricks.
The Disappearing Lady
Shot from the film "The Disappearance of a Lady at the Robert Ouden Theater"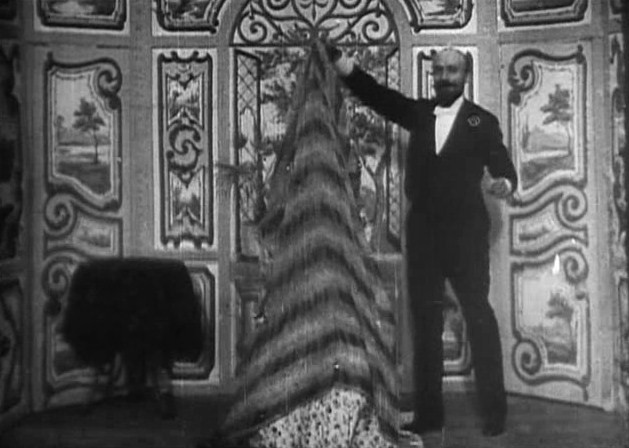 Great Georges Méliès is known not only as one of the pioneers of "cinematic lands", but also as a passionate experimenter and inventor. His methods of working with actors, scenery, film have largely become the forerunner of the future laws of cinema. For example, in the minute short film "The Disappearance of a Lady" one can observe the first experiments with editing - during the filming of the "trick" with the lady, the camera simply stopped, Meles (namely, he plays the role of magician) died away, the woman hurriedly left the frame and the camera was re-launched. The effect on the viewers of the late XIX century was unimaginable - the lady disappeared and appeared by magic. Today, a similar film can remove any student on a simple smartphone.
Stay tuned and get fresh reviews, compilations and news about the movies first!



Yandex Zen |
Instagram |
Telegram |

Twitter