Chuck Norris
- retired military, American champion in karate, the creator of his own fighting style, a convinced conservative and the only hero of martial arts films, which gave birth to a bunch of Internet memes. Except for his appearance in "
The Expendables of 2
"Norris has not been on the screen for a long time, and therefore among those who did not catch the video market beginning 1990-x, the actor is mainly known for" Facts about Chuck Norris. " However, in the year of his 75 anniversary, it is worth remembering the best films of his "golden" period. Or rather "wooden", because Chuck Norris can only play one emotion - willingness to kick with a turn.
Shot from the film "Missing People"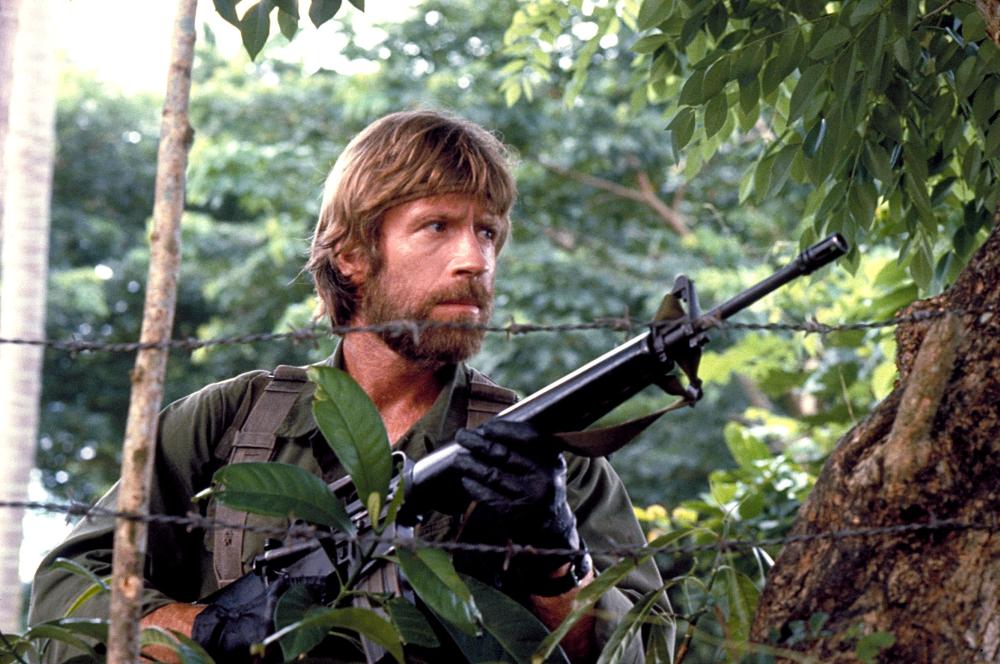 Chuck Norris does not steal stories - he shows how to be a hero! The best justification for the "Missing Missing" can not be imagined, since this is an outspoken clone of the already prepared "Rambo 2", And the clone is weaker, with less effective effect and much more prolonged plot. Strictly speaking, this is about the movie that would have been shot instead of Rambo 2, if only Stallone time did not revise the script James Cameron. In our country, it should be noted that the hero Norris, unlike the hero Stallone, during the rescue of American prisoners, "forgotten" in Vietnam, fights exclusively with the Vietnamese, and not with the Vietnamese and the Russians. In addition, he releases not only "his", but also contained in the camp of local residents. Freedom is not only with a torch, but with a beard! The tape was shot as the second part of the dilogy about the military and post-war exploits of Colonel Braddock, but was released first, as the distributors liked it more. «Missing 2: Getting Started"Came out in the same 1984 year.
Stay tuned and get fresh reviews, compilations and news about the movies first!



Yandex Zen |
Instagram |
Telegram |

Twitter